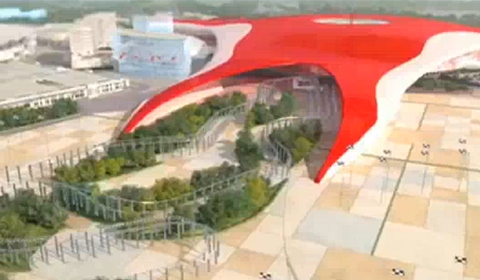 The official opening date is October 28, 2010. Up to that moment we have to keep you busy with videos and our visit to the construction site a month ago.
According to Ferrari, the new indoor theme park will pay tribute to the passion, excellence, performance, and technical innovation that Ferrari has established over the years and represents today.
We can only say to you, please watch the video below and check out what is to come.