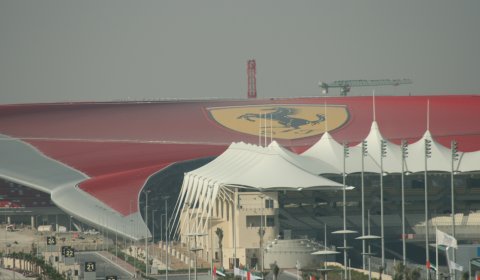 The Ferrari World Abu Dhabi park is suitated next to the Yas Marina F1 circuit in the Emirate and will open its doors in the second half of 2010, just before the final F1 race of the season in Abu Dhabi.
One of the biggest theme parks in the world unveild the first image of one of the roller coaster rides. A total of four people (2×2) will be seated into each coach. The coaches are fashioned after the Ferrari F430 Spider. The GT ride is one of twenty attractions at the petrolhead's "Disney Land".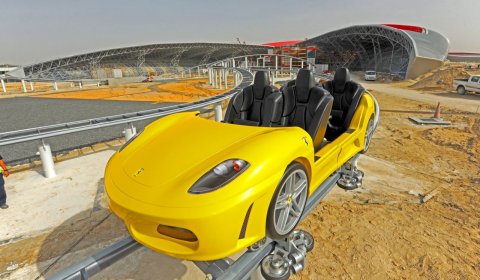 Ferrari World is still under construction. Below you will find some footage of our visit to the site today. The size of the complex is hard to believe until you see it for yourself. It covers a whopping 135 acres of land.
On the pictures below you also see the Yas Marina F1 circuit located next to the "Italian" theme park. The workers are still on side to finish the project on time.