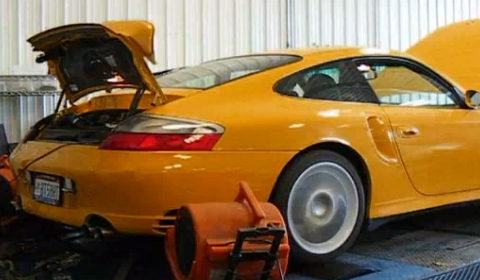 Switzer Performance has released a second Porsche package within one week. The Porsche 996 Twin Turbo P700 power pack upgrades the power up to 700hp by installing a billet-wheel K16 turbo, a new performance exhaust system, Iridium spark plugs, a high flow fuel injector system and a high flow BMC air filter.
The kit also includes billet diverter valves, a silicone hose kit, an electronic boost controller and HD wastegate actuators.
The price for the new package is $ 8,995. Watch it on the dyno below!