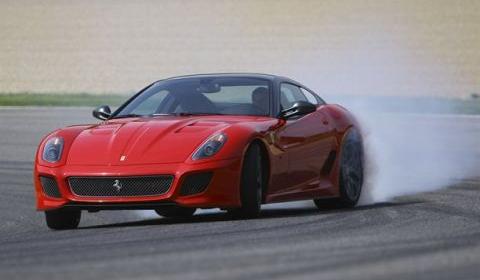 About two weeks ago the Ferrari 599 GTO was officially presented to a selected public in Modena, Italy. Today we can show you a video of the car being tested by AutoCar. The result is shown below in the video. Don't forget to turn up the volume and enjoy the sound of Ferrari's fastest street-legal sports car ever produced.
Before watching and listening this madness we want to refresh your mind a bit. In the nose of the 599 GTO hides a 670bhp strong V12 that enables you to sprint from zero to 100km/h (62mph) in just 3.35 seconds. After that you can sprint to a top speed of 335km/h.
What to choose? A 599 XX or a 599 GTO? Up to you…!