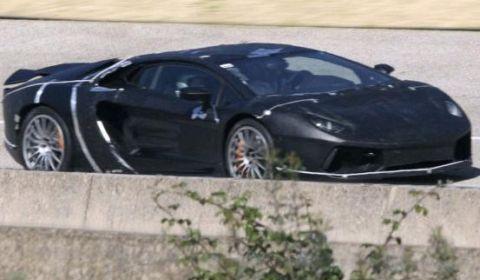 Most of us are probably waiting for the introduction of the Murciélago's replacement, the Jota. Lamborghini's flagship has been spotted before but much details were not shown yet. Today we can show you new spyshots which show a few more details. However, it is still hard to see details because of the pictures being a bit fuzzy.
What we can clearly see is an angular nose and tail that reminds us of Lamborghini four-door concept, the Estoque. Also notice that the front-window is more slanted, the wheels are bigger and the Jota will have an automatic raising spoiler. The big air intakes just behind the doors are eye-catching.
Combine this with the rumours suggesting a 700bhp storng V12 engine it will be an even faster car than the current Murciélago LP640.
Stay tuned for more!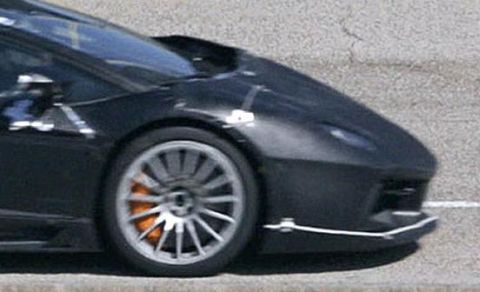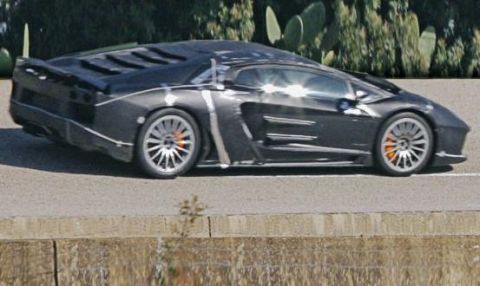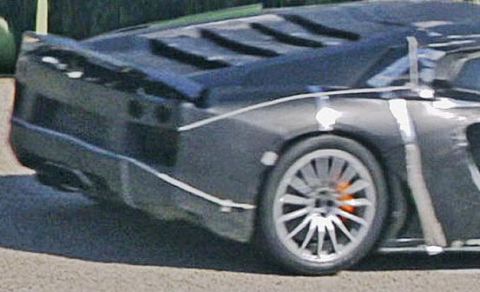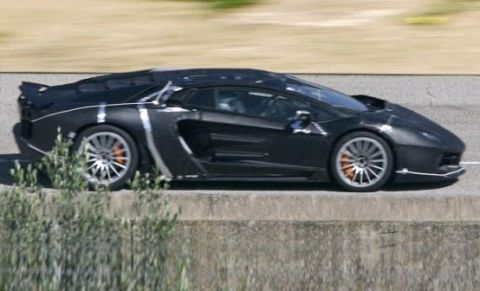 [Via Autobild.de]