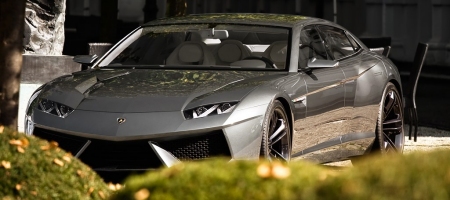 The guys at Teamspeed.com have spotted the Lamborghini Estoque Concept in the city of Cologne, Germany. The car was displayed on the streets without any license plates and used during a photo shoot. The fact that the car is shown in the open gives us some hope of a release next year.
We have reported before that the development of the Estoque concept, introduced last autumn's Paris Motor Show, was put on hold. Immediately after the report, Lamborghini stated in a press release that no decision was made about the future release of the four-door super car. They also said that that a four-door would fit well with their current product line-up.
The four-door concept is hot these days. Super sports sedans such as the Aston Martin Rapide, Porsche Panamera and Bugatti 16 C Galibier have arrived or are on their way. Lamborghini cannot stick behind and it looks like the Estoque is heading to an official release. Geneva 2010 perhaps?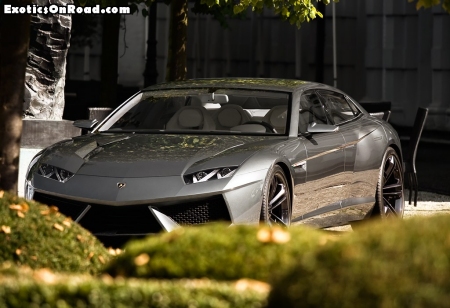 Credits to Christian!