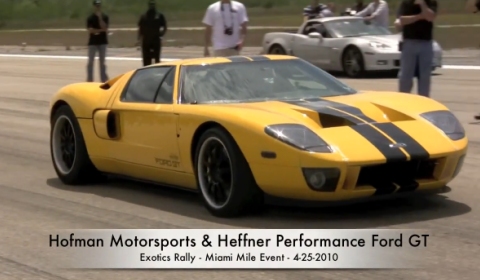 Heffner Performance achieved a new standing mile world record. Its Twin Turbo Ford GT did an astonishing 266.90mph in a standing mile with a direct 18mph headwind. Heffner Performance worked together with Hofman Motorsports in creating the record-winning Ford GT setup. Ray Hofman commented on the record:
The road to our 266mph run was not with out speed bumps and obstacles. All of which were overcome through the concentrated and dedicated effort of everyone involved… I am truly blown away by the team of people that we have put together.. their ability to take on adversity head on, work together and smile while fixing the issues was incredible. Then best part.. I have made some incredible new friends.
Check out the video of the run below.
[Via Teamspeed]