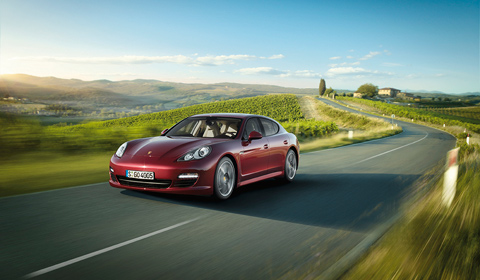 As is the fashion these days, Porsche have decided to recal their Panamera range after discovering a defect in the operation of the front driver and passenger seats. The recall affects all 3,176 Panamera's currently with owners. Whilst Porsche have assured the market that no injuries have been reported as a result of the issue, there is potential for serious harm in the event of an accident.
A Porsche spokesman told Autoblog;
The company has discovered that in extreme forward front seat positions the front safety belts do not meet our strict safety standards. To assure the front belts works properly in all possible positions, Porsche will add an additional element to the anchoring system. The repair takes about 15 minutes and will be done free of charge. No injuries or fatalities have been associated with this recall.
[Via Autoblog]