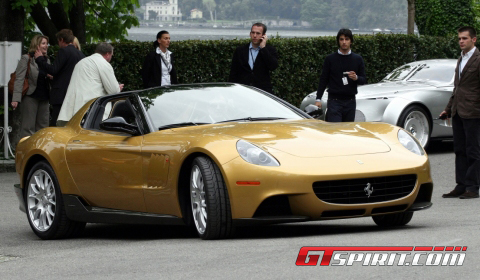 A homage to the Ferrari 330 LM featured in the short film Toby Dammit. The Ferrari P540 Superface Aperta is all that and more, but essentially a re-bodied Ferrari 599 weighing 20kgs more than the original.
The roofless prancing horse is an one-off built for Edward Walson. It is the second example of Ferrari's coachbuild program, the first being the Fioravanti car. The car has been designed in collaboration with Pininfarina on the base platform of the Ferrari 599 GTB.
The car was displayed at the Concorso d'Eleganza Villa d'Este event.