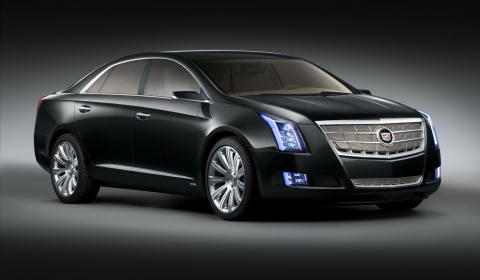 Business must be going well for the American car manufacturer Cadillac. This year we can expect the CTS-V Coupé to hit the streets. At the Detroit Auto Show they showed us this XTS Platinum Concept. A four-door luxury saloon combining a 3.5 liter V6 with a hybrid power source. Output should be around 353bhp together with 400Nm of torque.
Via this concept Cadillac is aiming to join the group of most comfortable cars on the US market. At the inside you can expect many gadgets such as buttons that appear and disappear by simply using touchscreen technology. In the back you will get the feeling of a limousine because of the large legroom. The interior is finished with several stylish added wooden parts.
The XTS is also equipped with Magnetic Ride Control (MRC), four-wheel drive system, ABS, stability and traction control. Although it's a concept, we still hope to see this Cadillac XTS to be confirmed.
Stay tuned for more!