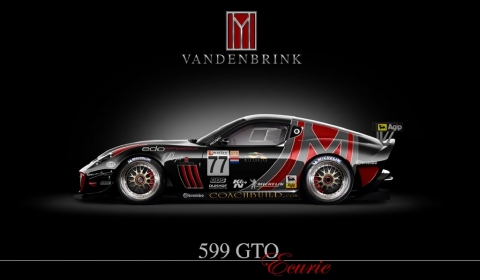 The Dutch design company Vandenbrink Design has unveiled new design sketches of the Vandenbrink Design Ferrari 599 GTO Ecurie GTX; a concept based on the Vandenbrink Ferrari 599 GTO the company showed us two years ago.
It has definitely been quiet the past two years. Only a total of six years have been produced so far; one Vandenbrink GT Convertible and five Vandenbrink GTOs. Need more info on their current line-up? Please visit the official website.
The new Ecurie GTX is a true racer with its slick tyres, a big wing on the back producing loads of down force and the enormeous diffuser at the front and the back. We haven't received any information at this stage regarding this model, no official specifications nor any information on the availability.
We received the two new photos from Michiel van den Brink himself, which weren't published onto the world wide web. So check out our gallery below!