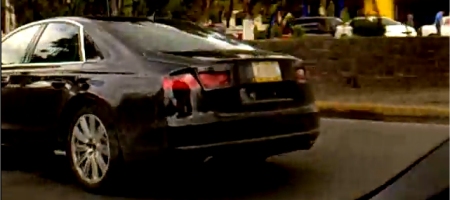 The next-generation Audi A8 has been caught testing in Puebla, Mexico. A member of Rvag.com spotted a prototype while driving in a heavy traffic. However, there are some doughts on which vehicle we see on the video.
The new 2011 Audi A8 is an option, but it is also possible the protoype could be the new mid-size sedan (NMS). If so, then will be one of the first times the NMS has been caught. What do you think?
The next-generation A8 is expected to debut sometime next year, possibly at Geneva in March or Paris in September.
[Via WorldCarFans and Rvag.com]