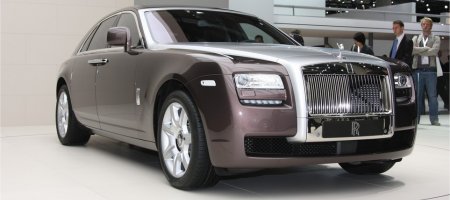 Rolls-Royce is working on a hybrid version of its upcoming luxury saloon, the Ghost. Autocar has received information which also tells us that the Ghost will share the BMW ActiveHybrid 7's green technology. Main reason is the rear-wheel drive platform both use.
We are familiar with the Ghost's 6.2-litre V12 563bhp, 575lb ft petrol engine. It is new that it will be assisted by an electric motor in a mild hybrid application. Only electric propulsion isn't possible. The guys in Britain will also install an automatic start-stop system to reduce fuel consumption. Rolls-Royce states a 15 per cent better consumption than the standard model.
The car's 20kW/155lb ft electric motor will be sandwiched into the car's eight-speed ZF-engineered automatic transmission and will provide a smoother and quieter start-up. The kinetic energy created during overrun and braking will be collected in a 0.6kW/h lithium-ion battery pack mounted in the back of the luxury vehicle.
There is no news yet on the availability of the new vehicle, so stay tuned for more.