Having tackled most Range Rover models, it was only a matter of time until we saw Hamann's variant of the Range Rover Velar. The mid-range Range Rover has been on the market for some time now. In Hamann's terms, it has been quite slow with bring its Velar modifications to market. What we see here is a subtle makeover, no doubt there will be something extraordinary to follow!
Hamann's package is made up of a 10-piece wheel trim, together with aerodynamic enhancements. To start with, Hamann have lowered the ride height, ground clearance is non-essential in the tuning world. To fill the wheel arch trims, Hamann have opted for a 23 inch rim, finished in Graphite Grey on the model pictured. The rim is named Anniversary Evo II and fits into the 10-piece, fender extension kit.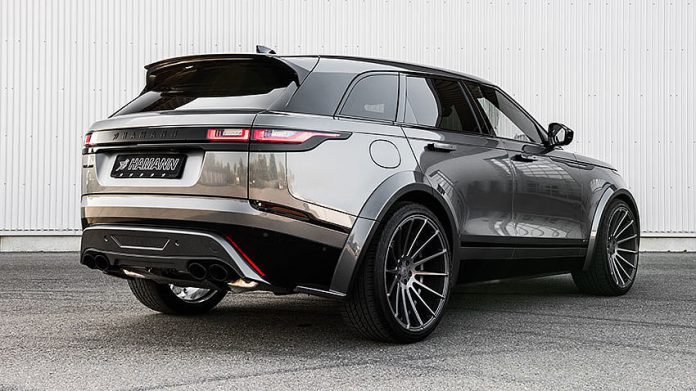 At the side, Hamann offer a new gloss black panel which extends to the back of the vehicle and can be adapted to incorporate a tow bar. The front remains largely unchanged save that the Hamann badge is now proudly displayed in place of the Range Rover lettering. It is the same story at the rear. Hamann have also added traditional quad tailpipes.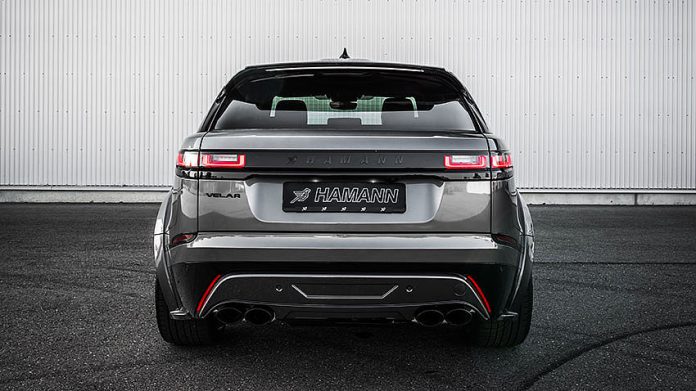 Whilst the changes are subtle, Hamann offer a huge variety of options. There are no less than six Hamann wheel sets available for the Velar which span a full range of sixes and colours. As with most Hamann products, you can mix and match the parts to create something tailored to your own taste.