Electric hypercars are in-vogue at the moment. We've caught wind of another project called the Tachyon Speed Electric Hypercar which was recently revealed. It is planned for an eventual limited production run and looks sensational.
The Tachyon has been designed and engineered by the team at Rice Advanced Engineering Systems and Research (RAESR). RAESR are a startup, based in Southern California and focused on high-end automotive design and technology. The Tachyon Speed project first emerged in 2012 and, as you can see form the photos, has progressed at some pace!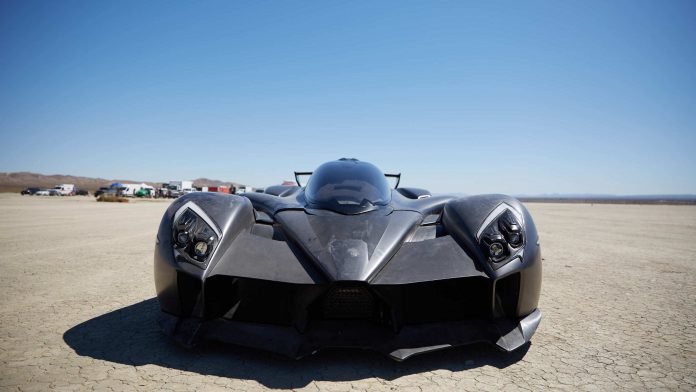 The Tachyon Speed is said to be a completely bespoke, ground up development. It features an extremely low design, just 39.5 inches from the ground with a wide, 81 inch track. It has a .39 coefficient of drag and produces between 400 and 1,000 lbs of downforce depending on settings.
The platform is a futuristic chromium molybdenum tube frame. The interior tub is constructed from Kevlar and the bodywork is complete carbon fibre. The rear wings are adjustable and operate as active aerodynamics. Various aerospace grade polycarbonate and nylon parts have been 3D printed.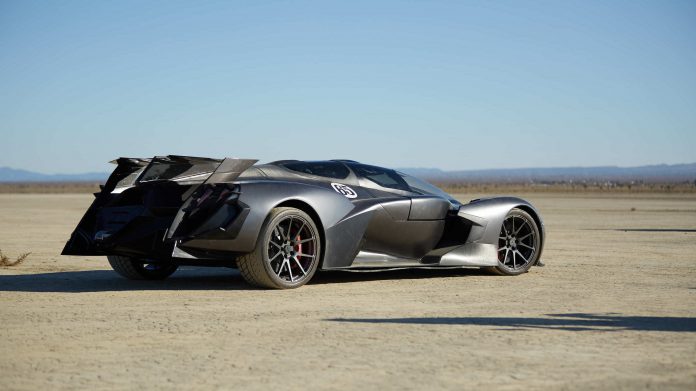 The Tachyon Speed is powered by a 6 motor unit coupled with a 532 VDC, 2,650 amp battery producing 1.4 megawatts of power. RAESR claim peak horsepower of 1,250 and 3,650 lbs/ft of torque. The powertrain should be enough for a 0 to 60 mph time of under 3 seconds, 0 to 120 mph in under 7 seconds and a top speed in excess of 240 mph. Range is estimated to be around 150 miles.
The time frame for the development of the Tachyon Speed is currently unknown. Understandably, it is going to take some time before the Tachyon is hitting the hands of customers.