BMW tuning company Sterckenn have recently released a set of aerodynamic enhancements for the BMW M2, M3 and M4. The company has developed a series of parts which rival BMW's own M Performance range, giving the BMW M2, M3 and M4 a subtle new look.
The enhancements appear to fit over the existing body panels which should mean that they are easy to fit and reversible should the need arise. All appear to have been produced in lightweight carbon fibre with a mixture of naked gloss and painted finishes.
For the BMW M2, Sterckenn have developed a set of front air inlet surrounds, accompanied by a new front spoiler lip. We're told that the new additions have no effect on ground clearance and have been designed to complement the existing M Performance parts.
For the BMW M3 and BMW M4, the package is larger, incorporating a front spoiler lip, a set of front inlet surrounds, rear diffuser and a rear bootlid spoiler all designed with the BMW M4 GTS in mind. Also in the works is a package for the new BMW M5 which will be revealed soon.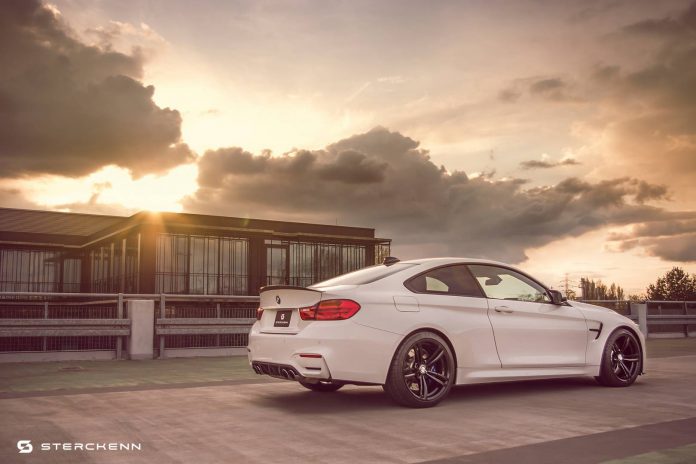 All of the parts are built using pre-preg carbon fibre. The design process mimic's the manufacturers process, making use of 3D scanning technologies and CAD and CAS software.
Although the company is very young and the BMW designs are the only parts currently on offer, the photos reveal a high quality finish with a sympathetic design. The parts have been shipped across the world apparently, adorning M3's in both the US and Japan, as well as the European markets.