German tuning company ABT have revealed two new body kits for the current generation of Audi R8 Spyder. As the names suggest, the 'Street' and 'Race' kits are designed to give customers the choice of having something that is useable day-to-day on the road or a wild convertible that would look at home on the race track.
If you are curious what the ABT Audi R8 Spyder packages look like, ABT have also launched a configurator to help you choose your ultimate model.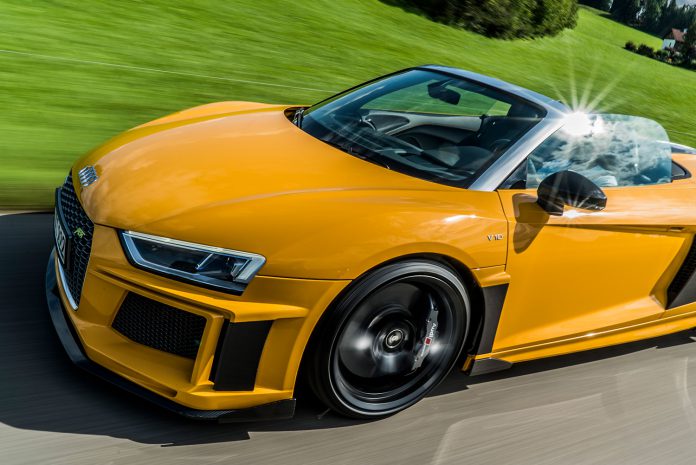 The example pictures is ABT's 'Race' package. It is an evolution of the 'Street' package which features the same deep air intakes, ABT grille and dual grille surrounds. At the rear, the R8 is squarer with a built in lip spoiler, revised air vents and a larger rear diffuser.
The 'Race' package gains a front lip with side blades in visible carbon fibre with front flicks. The rear diffuser also features an additional carbon fibre shelf and flicks behind and in front of the rear wheel.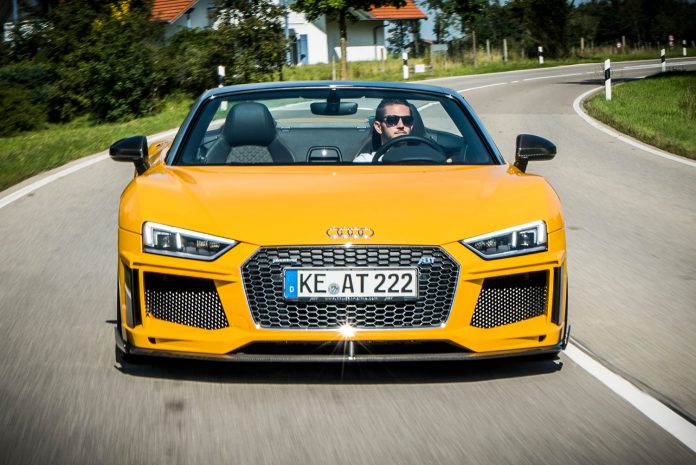 ABT have also been working on the powertrain. Audi's 5.2 litre V10 engine comes from the factory rated at 540 hp. An ABT ECU tune unleashes an additional 70 hp bringing the total figure for the R8 Spyder to an R8 V10 Plus-rivalling 610 hp. Through a new exhaust system, ABT also offer the opportunity to boost power further to 630 hp.