Last year Mercedes-Benz showed their pick-up truck dubbed the X-Class at a special event in Stockholm, Sweden. Today one of the two concept models presented in Sweden celebrates it's Motor Show pre-debut. This cool white metallic luxury pick-up dubbed the 'styling explorer' is the most luxurious in terms of trim. The other variantof the X-Class Concept is more focused on adventure and exploring with big off road tires and more in your face look.
This is a first design example so the interior is not production spec but in general we can get a pretty good grasp of what Mercedes-Benz wants to add to the pick-up segment and that is some decent luxury. For engine a V6 Diesel with 4Matic is imagined. The base platform is shared with the Nissan Navara but components like the engine, gearbox, sensors, assistance systems and infotainment all come from Mercedes-Benz's own warehouse.
Mercedes-Benz X-Class Geneva 2017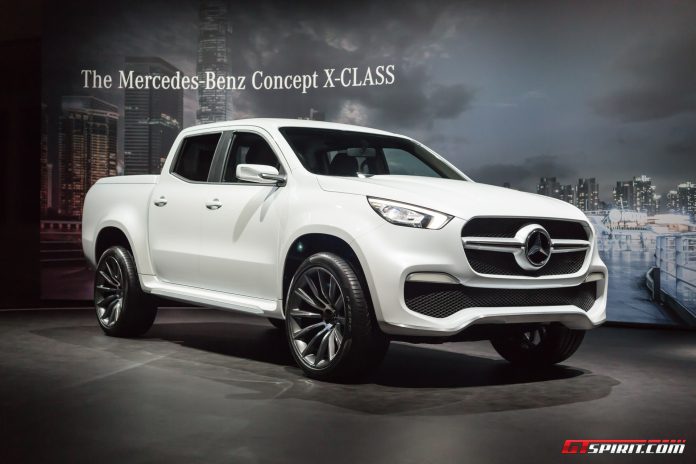 For more information on the Mercedes-Benz X-Class Concept, click through to our earlier article. For more from the Geneva Motor Show 2017, make sure to bookmark our dedicated news channel and keep checking back.