Volkswagen have officially pulled the shutters on their Group Night here at the Geneva Motor Show 2017. The German group managed to pull off a highly interesting event off the back of a very challenging year. The focus was on the future as they look to put the past 12 months behind them and move on.
Volkswagen's CEO Mattius Muller admits that 2016 was a challenging year although he was keen to point out that it was also its most Successful year with new sales records. He puts this down trust and making product improvements. 10.3 million people said yes to brand.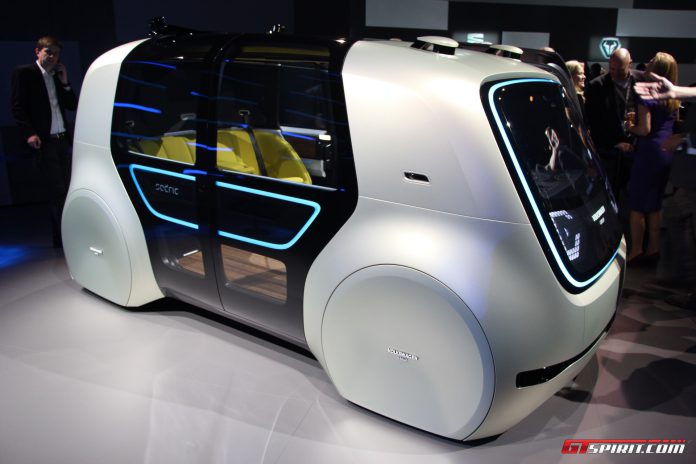 As part of his key note speech, he affirmed his belief that the internal combustion engine would stay for another 20 years. Volkswagen's Strategy 2025 will make further steps into the future though with 30 additional battery powered vehicles and hybrid vehicles set to debut before its expiry. Volkswagen have 36 labs developing solutions and they are working with leading companies to develop digital technologies. Their focus at Geneva this year is on just that!
The new Audi Q8 is set to debut automated technology for the group. Muller predicted that we would be seeing autonomous cars regularly in 2-3 years. With self driving zero emission vehicles in future. He pointed out clear hurdles for the group both legal and political as well as ethical issues surrounding algorithm.
Volkswagen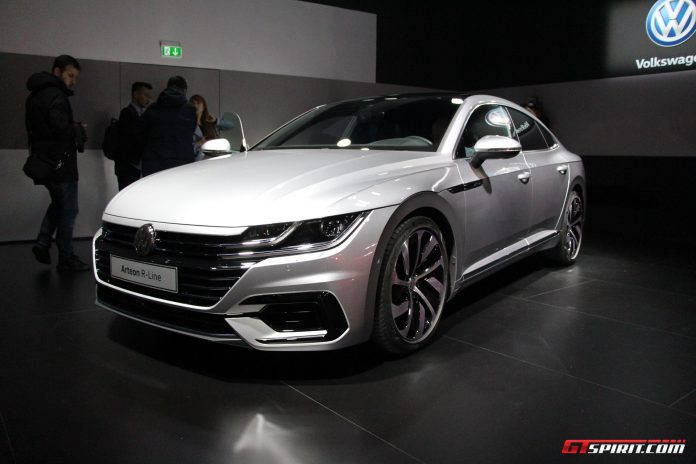 Volkswagen had two debuts at the group night. The first was Sedric, a level 5 autonomous concept capable of driving itself short distances. It uses a one button concept with one button to open the door and control various key functions.
The Sedric is fully autonomous so the steering wheel and pedals not needed. The interior therefore becomes a bit like a lounge. Touch the one button and it drives up, recognising the driver. You can then talk to sedric as you would a personal assistant. Sedric can also be used as shared mobility vehicle.
The Sedric was also developed at the first concept car from Volkswagen Group.
Lamborghini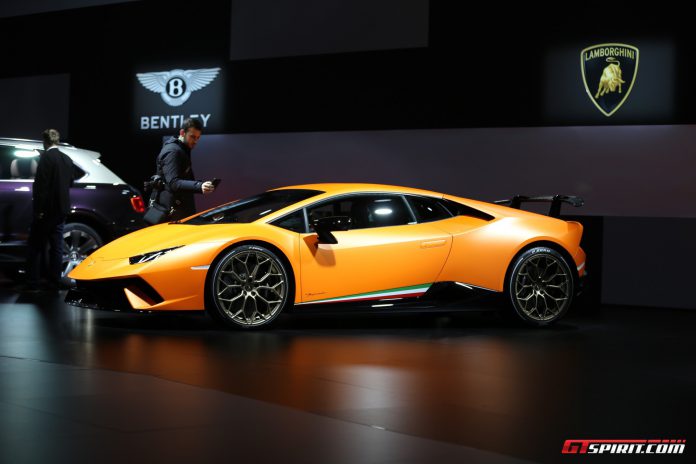 Lamborghini had the Huracan Performante on display. It features the familiar 5.2 litre V10 engine producing 640 hp at 8,000 rpm and producing 600 Nm of torque at 6,500 rpm. The 0-100 km/h time is just 2.9 seconds and top speed is more than 325 km/h.
As you will no doubt have heard, the Lamborghini Huracan Performante managed a Nürburgring Nordschleife lap in 6:52.01 min. That staggering feat is down to a new lightweight technologies, active aerodynamics with aero vectoring and a new set-up of chassis, all-wheel-drive system and further improved powertrain.
Bugatti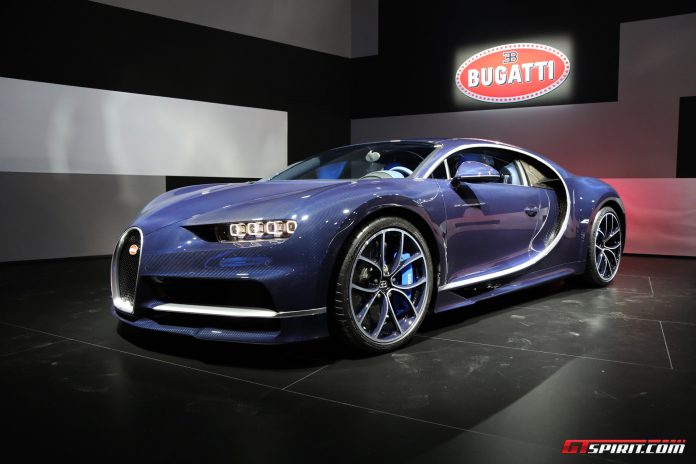 Bugatti had the first customer car on display at the Group Night tonight. The show car features a new exposed carbon fibre colour "Bleu Royal". It is one of a total of eight carbon colours for the Chiron, including Black, Grey, Turquoise, Blue, Green, Brown and Red. For the interior the customer opted for a duotone colour. The leather surfaces are finished in two different tones of blue, "Deep Blue" and "French Racing Blue".
Porsche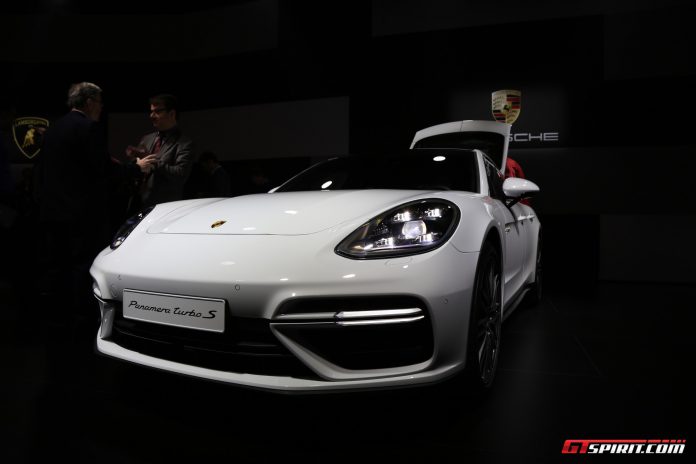 Porsche's display consisted of the Porsche Panamera Turbo S E-Hybrid. The Panamera Turbo S E-Hybrid features a four-litre V8 engine lifted from the Panamera Turbo. Combined with an electric motor it produces a staggering 680 hp and 850 Nm of torque. Those astonishing figures make for very exciting performance figures; zero to 100 km/h in 3.4 seconds and a top speed of 310 km/h. What's more, the Panamera manages New European Driving Cycle consumption figures of 2.9 l/100 km and up to 50 kilometres of pure electric drive.
Italdesign
The Italdesign Zerouno is the first bespoke supercar from the Italian design house. It is powered by a 5.2-litre V10 sourced from Audi. Just five will be produced and it is good for a 3.2 second sprint to 62mph and a top speed in excess of 200mph.
Audi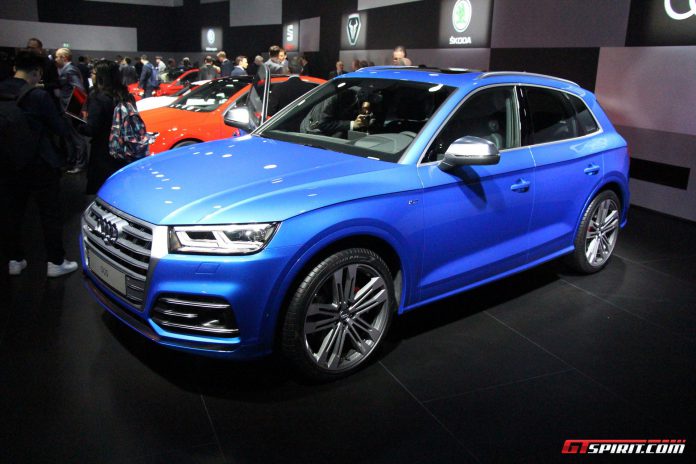 Audi had a subdued group night, displaying the Audi SQ5. It features a 3.0-liter turbocharged V6 TFSI engine which produces 354 hp 369 lb-ft of torque. Audi have coupled it to an eight-speed tiptronic transmission through a quattro all-wheel drive system. It is capable of a 0 to 60 mph sprint in just 5.1 seconds. The Audi SQ5 is also available for the first time with an adaptive air suspension system.
Seat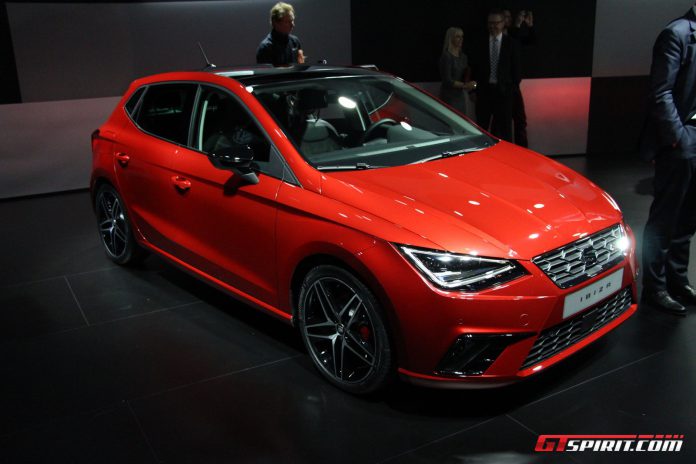 Seat debuted the new Ibiza, its fifth generation. The FR version was on display.
Bentley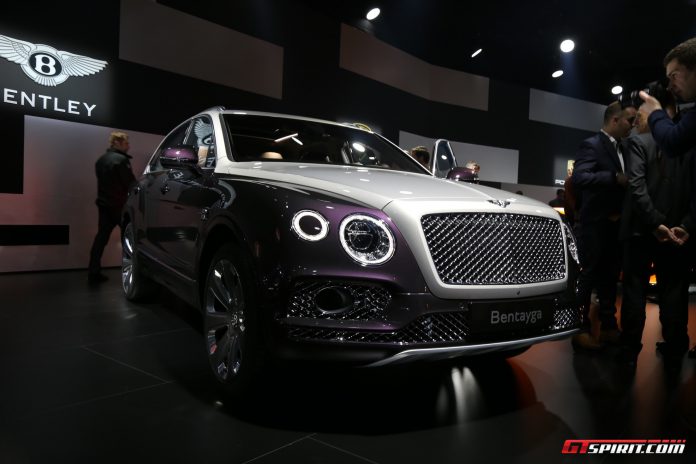 Bentley have the Bentley Bentyga Mulliner, a new spec level for the mega-SUV. It gets a Mulliner-designed colour split and different coloured front and rear seats. The seats get hand-stitched hides with Mulliner embroidery and contrast stitching, together with an exclusive Ombré Burr Walnut veneer.

For more from the Geneva Motor Show 2017, make sure to bookmark our dedicated news channel and keep checking back.