Following the announcement of Ford's controversially redesigned Mustang GT, its convertible counterpart is now here too. The facelift is more than skin deep however. As well as a sleeker design, the new Mustang Convertible features engine upgrades for both the EcoBoost 2.3 and the 5.0 liter V8. The engines can now be mated with a new 10-speed automatic transmission. A selection of new wheel and paint options are also available.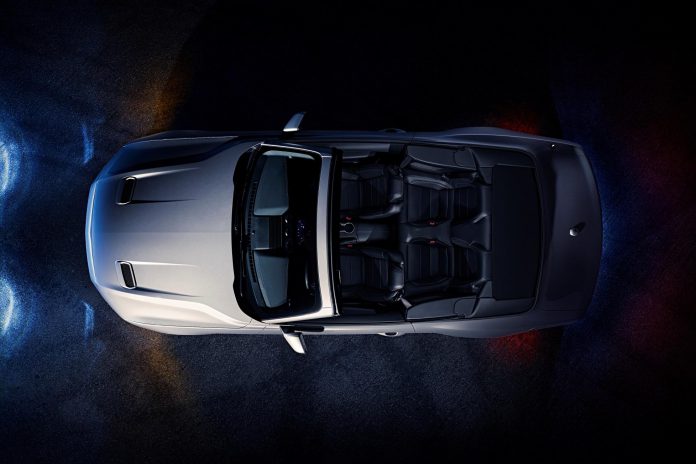 On the inside a raft of changes have been implemented for the user's convenience: more customization for the instrument cluster, as well as the MyMode settings memory feature to ensure you can spend less time setting it and more time driving it. Multiple safety features are added (two) including Pre-Collision Assist with Pedestrian Detection.
Other options on the new Mustang Convertible include MagneRide suspension for crisper handling and active valve exhausts for those who want either to deafen the entire block or take a quiet commute.
If the idea of finally owning a convertible Mustang is too much to resist the car goes on sale this fall after touring various motor shows.