The 2017 Toyota Yaris WRC was revealed today by Toyota Gazoo Racing ahead of the season premiere in Monte-Carlo, some 37 days from now. At the same time, ex-VW driver Jari-Matti Latvala was named lead driver and will spearhead Toyota's comeback campaign in WRC alongside Juho Hänninen and 2016 WRC 2 champion, Esapekka Lappi.
The Yaris WRC unveiling comes days after Hyundai and Ford revealed their 2017 challengers. The forthcoming season marks a new era for WRC where cars take a new radical shape characterized by massive aero aids, increased performance, speed and noise. 2017 will also mark the introduction of a new category, the Trophy class for private teams and drivers using the older cars. As you would expect, the new cars come at a high cost that only manufacturers can handle, therefore, private teams will be exempted from this costly upgrade and will thus compete in a class of their own using the 2016 cars.
Powering the 2017 Toyota Yaris WRC is a 1.6L turbocharged engine developing 380hp, the exterior benefits from unlimited freedom brought about by the regulations. As such, the Yaris WRC is unique in its own way and the styling does not resemble that of the other challengers. Tom Fowler, Simon Carrier and Mikko Ruoho were in charge of the engineering process for Toyota's new challenger.
Toyota has been absent from WRC since 1999 where they fielded the Corolla WRC with various teams around the world including Toyota Castrol Team, Toyota Kenya, Toyota Castrol Deutschland and Toyota Team Australia. Their most notable wins include Juha Kankkunen's 1993 victory in a Celica Turbo 4WD, Didier Auriol repeated the same fate in a similar car during the 1994 season. 1999 was the best year for Toyota as they won the manufacturer's title.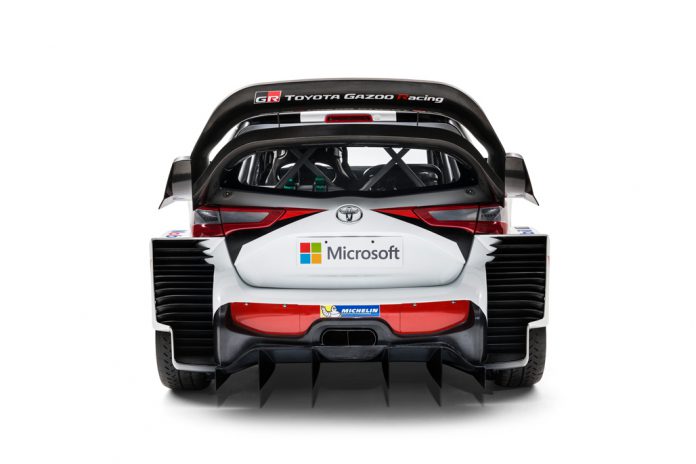 Speaking at the reveal, Jari-Matti Latvala said: "I started my rally career in a Toyota Corolla GT back in 2001 and my first competitive outing in a World Rally Car was behind the wheel of a Corolla WRC in 2003 in Estonia. So in many ways, it feels like I'm coming home! I'm really happy to join the TOYOTA GAZOO Racing WRC team from the very start and lead this new adventure with them. I feel lucky to be part of this story and I hope we will amass a lot of victories in it."