This week we feature yet another explorer superyacht on Superyacht Sunday, meet Tomahawk 52m from Italian shipyard Columbus Yachts. Marco Casali teamed up with Palumbo Group, owners of the Columbus Yachts to design both the exterior and interior. Inse Naval will be responsible for the naval architecture.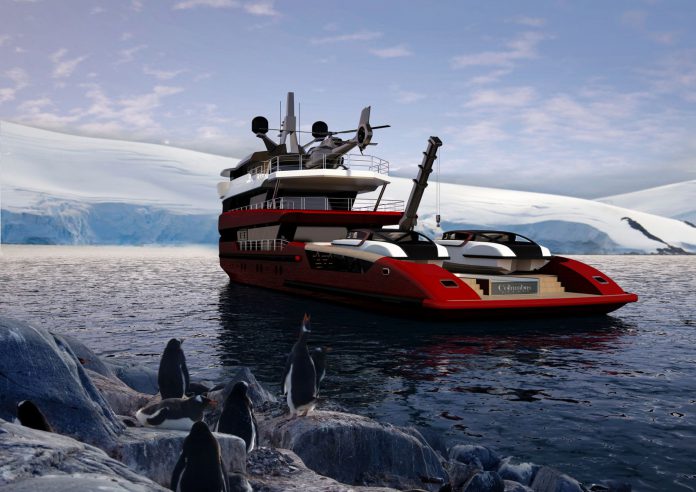 Tomahawk, like many explorer superyachts gets a radical design and features that make it suitable for deep sea expeditions. At 51.3 meters, the explorer yacht houses an array of water toys while retaining massive space for the guests onboard. The cabins are located forward of the yacht, leaving a significant amount of space on the aft deck. Here, owners can store everything from a 12m tender to a helicopter on a designated helipad.
Columbus Yachts Timahawk 52M
The aft deck has been designed in such a way that both water toys and the helicopter have easy access to the sea at any given time. Casali describes Tomahawk as a yacht inside a ship, and given Columbus Yachts marine history with ships, the statement could not be far from the truth.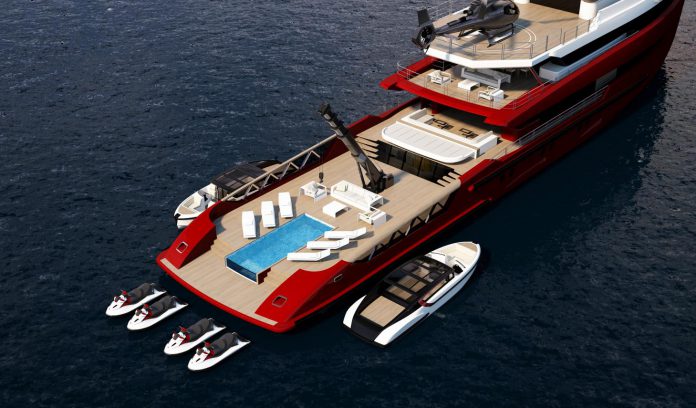 The yacht has a beam of 10.25m and a draft of 2.7m, the gross tonnage has been rated at 499 GT. Steel and aluminum are the core materials of construction, and for the 52m length Tomahawk, there are 10 cabins. Two MTU engines are used to power the vessel allowing it to reach a maximum speed of 15.5 knots and a range of 1,200 nautical miles at max speed. The cruising speed is 14 knots, the yacht can achieve a range of 4,000 nautical miles while cruising at 12 knots.