It's been a couple of years since Piecha Design had an official stand at the annual Essen Motor Show. This year the tuner is back and to celebrate they revealed the Piecha Design Mercedes-AMG GT-RSR a couple of weeks ahead of showcasing it in Essen.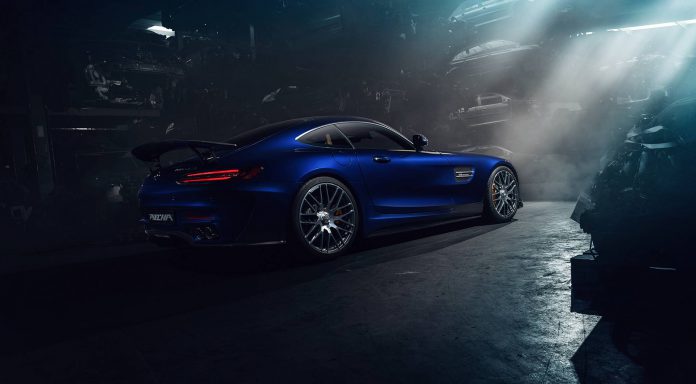 The tuning firm specializes in customizing Mercedes-AMG's and the Jaguar F-Type, and their show booth will be full of aftermarket parts including new alloy wheels and four-pipe exhaust systems for both the F-Type and several Mercedes models.
The supercar the brand will showcase during this year's Essen Motor Show is the impressive looking Mercedes-AMG GT-RSR finished in bright blue. Power is up over a 100 extra hp bringing its total output to 612 hp, good for a 0-100 sprint in just 3.7 seconds. Founder and chief designer Marcus Piecha said: "This is our masterpiece and it is of a pioneering clarity and design".
The AMG's front is completely custom and features air wings made of carbon fiber that split the air intakes and make the vehicle visually appear wider. The car's rear got a similar cosmetic treatment. It has been fitted with an ultra-light carbon fiber diffuser that comes with an integrated reversing light. The AMG also gained a large fixed rear spoiler without replacing the retractable production brake spoiler, which stays in place and remains functional.
For those of you that will visit the show, make sure to pop by Piecha Design's stand in Hall 11 (Booth D110) and see Piecha Design's latest reveal in the flesh.
Piecha Design Mercedes-AMG GT-RSR