Following its recent success, it should come as no surprise that the Ford Focus RS is a popular subject for customization at this year's 2016 SEMA in Las Vegas. One of the best aftermarket Focus RS of the show is this example built by Roush Performance.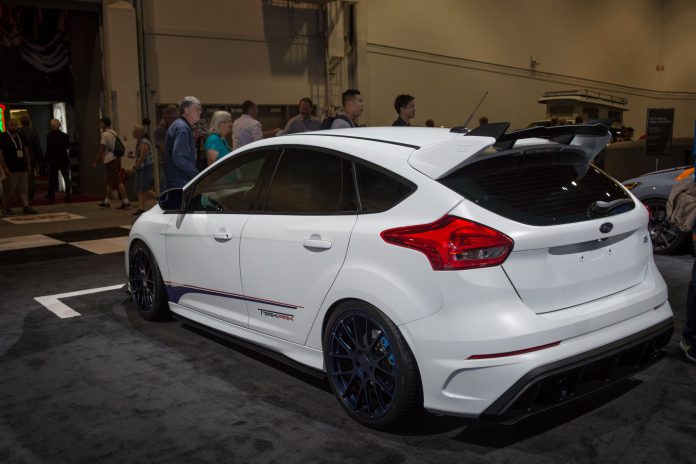 The tuning firm boosted the car's 2.3-liter Ecoboost engine to produce 500 hp following installment of a Ford Performance short block and custom calibration. To keep the RS in line with all this additional power at its disposal, Roush fitted the car with a Roush TrakPak 3-way adjustable suspension kit that comes with camber plates from KW.
New shiny Roush 19-inch wheels are courtesy of Weld Racing and are shod with Continental Tire ExtremeContact Sport tires so drivers can ultimately exploit the car's much-appraised drift mode.
Visually the Focus RS is complimented by the Roush TrakPak bodykit, custom striping and XPEL Stealth Paint protection. For more information on all the modifications done to this Ford Focus RS please check out this list.