That the BMW M4 GTS was a great success is an understatement. The special edition M4 was sold out in no-time and many happy owners quickly realized they made a good deal. Prices of the very competent M4 GTS have been soaring ever since.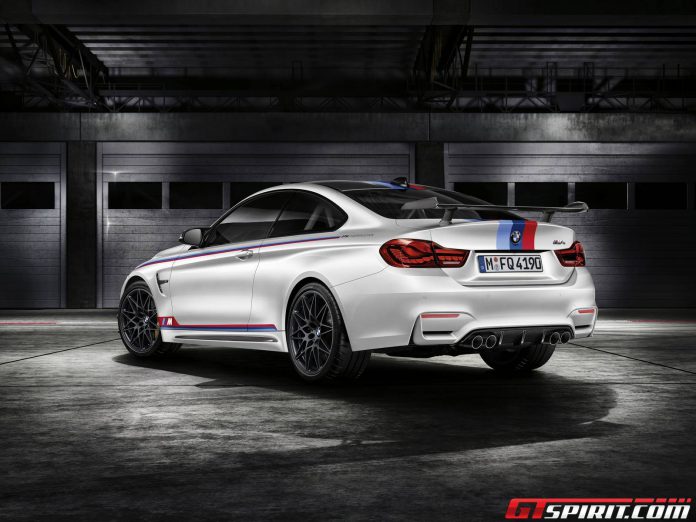 This is BMW's next-in-line special edition for their M4 model: the BMW M4 DTM Champion Edition. Of this limited edition we will see far less roll off the assembly line compared to the M4 GTS, just 200 to be precise. This special DTM edition was brought to life to celebrate BMW's recent success in the DTM series. German racing driver Marco Wittmann won his first championship title two years ago, and claimed victory once again at the end of this season.
"Congratulations to Marco Wittmann, his team RMG and the entire crew from BMW Motorsport," says Frank van Meel, President of BMW M GmbH. "We have the pleasure of honouring Marco's performance by producing a BMW M4 DTM Champion Edition in 2016 to mark his winning the DTM driver's title. Never before has one of our edition models been so closely linked to motor racing."
The highly limited BMW M4 DTM Champion Edition gets a modest power bump of 69 hp (51 kW) bringing its output to a nicely rounded off 500 hp (368 kW) and 600 Nm of torque. Naturally this collector's edition is visually inspired by the cars competing in the DTM.
BMW M4 DTM Champion Edition
In terms of performance the M4 Champion Edition comes quite close to its racing grade siblings, sprinting from 0 to 100 km/h in just 3.8 seconds. The collector's car top speed is electronically governed at 305 km/h. In order to reach such performance, BMW came up with an innovative water injection system that cools down the combustion chambers of the straight six-cylinder. The extra cooling significantly raises the engine's thermally-related performance limits as represented by the earlier mentioned figures.
The car's race track orientation becomes more evident once getting inside of the car. M carbon fiber bucket seats covered in Alcantara leather underline the sporty interior vibe. The rear seats are of course taken out and replaced by a white rollover bar. All the track-grade upgrades didn't go at the cost of the car's safety and assistance systems. All that's currently available on the M4, from the OLED taillights to its park distance control (PDC), are all equipped on this special edition M4.
The BMW M4 DTM Champion Edition has now officially hit the market, so be quick and be ready to spend a few. Just like the M4 GTS, it doesn't come cheap: €148,500 is the base price tag on this beast. Would you get it?