Spy shots have emerged of Mercedes-AMG's convertible GT, to give those with an AMG disposition a chance to take the top down. The car's styling appears reminiscent of its predecessor, the SLS AMG Convertible, with features such as its third brake light and the bubble shape soft top canopy instead of the hatchback look of the hardtop. The shape is down to the need for somewhere to store the components for the automatic folding roof.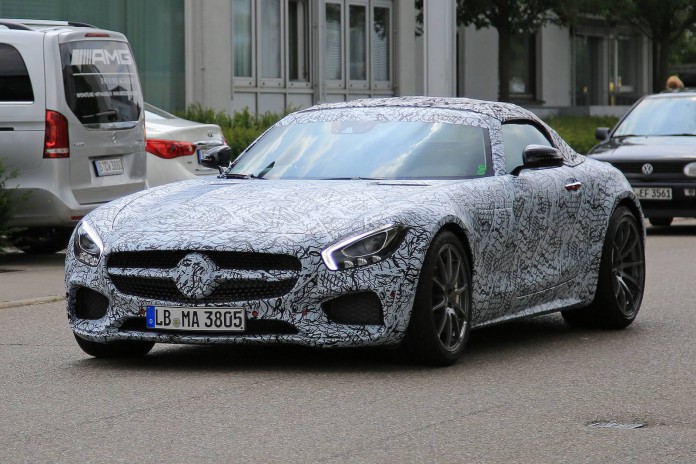 Apart from the roof, the car appears to be mostly unmodified from the hardtop version. For the interior details little is expected to change with the exception of Mercedes' staple mark air-scarf to make sure your neck is still toasty at north of 180 MPH.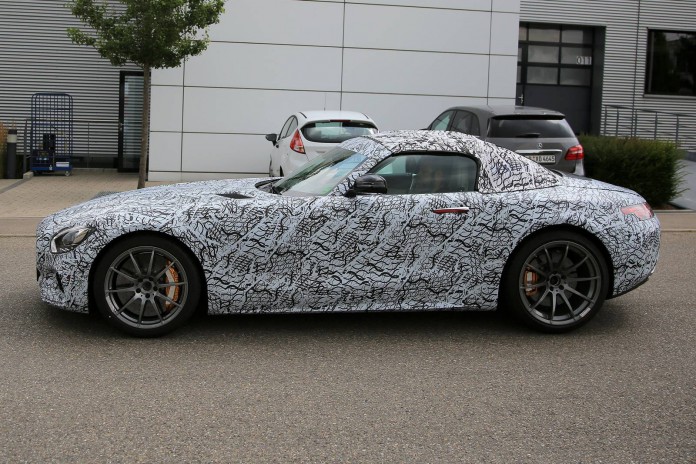 As for performance, we can expect similar levels to the hardtop alternative. The engine is expected to have two options of tune available for the M178 4.0-litre twin-turbo V8: a 462hp base engine, and a 503hp version for the slightly unhinged.
The Mercedes-AMG GT C is expected to be released next year and hit the showrooms in 2018.