The 2016 edition of the Goodwood Festival of Speed has had its fair share of surprises and exciting premieres. Although few of those premieres have been as exciting as the surprise premiere of the 1 of 1 Aston Martin Vantage GT12 Roadster.
The stunning one-off Vantage GT12 is powered by Aston's venerable 6.0-liter V12 engine producing a whopping 591 horsepower and 460 lb-ft of torque. All at that power is delivered to the rear wheels via a seven-speed, paddle-shift gearbox.
Aston Martin Vantage GT12 Roadster
Aston Martin has not released any information regarding the price of the one-off roadster, although we expect it to be significantly more than the coupe, which had a starting price of about $340,000.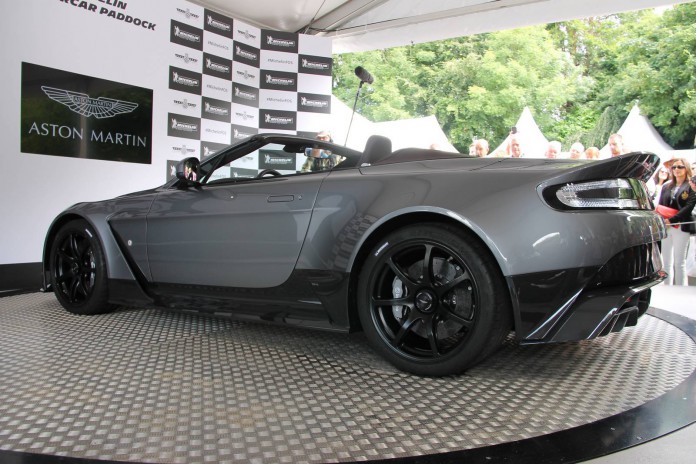 The Roadster is being billed as the most extreme convertible ever produced by Aston and was built over a period of nine months by the company's bespoke division.
Check out the full gallery of Aston Martin Vantage GT12 from the Goodwood Festival of Speed above!