The recently released BMW 2002 Hommage has taken center stage at the Goodwood Festival of Speed 2016 at BMW's booth.
The 2002 Hommage concept was created by BMW as celebration of the iconic BMW 2002 Turbo. The concept design study combines elements from both the original 2002 and the modern line of BMWs to create a stunning concept.
The 2002 concept is based on the M2 under its skin and the body is entirely made of carbon fiber.
While BMW has no official plans to produce the 2002 Hommage, they have openly said that if they wanted to make such a car they could do so immediately.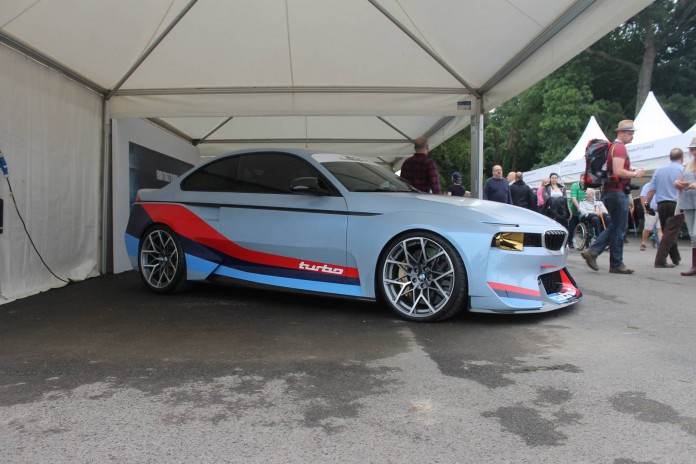 So far feedback from fans and enthusiasts regarding the car has been overwhelmingly positive, so hopes of a limited production version of the car could happen, although it is not likely.
Check out the full gallery of the 2002 Hommage from the 2016 Goodwood Festival of Speed above!