Gidi has done it again in his monstrous 2013 Lamborghini Gallardo Superleggera Twin Turbo built by Underground Racing. The Alpha G owner claimed the ½ mile world record speed at the recent Pikes Peak Airstrip Attack in Colorado Springs, CO organized by Shift S3ctor.
His winning speed was a magical 240.64 mph in the 2300hp+ Lamborghini which broke the previous record set by KC Howeth at 238.6 mph back in Texas last year. Incidentally, Howeth had broken a previous record set by Gidi at 234 mph. What's even more intriguing about the new record is that it was set on elevated grounds, 1 mile above sea level making it significantly difficult to achieve those speeds.
Gidi was armed with both the Underground Racing Gallardo as well as his highly acclaimed Alpha G by AMS Performance. Unfortunately, the 2500 hp Nissan GT-R hurt one of its clutch plates while testing LC to adjust for elevation on Saturday morning, forcing the team to pull it out of the event for further assessment.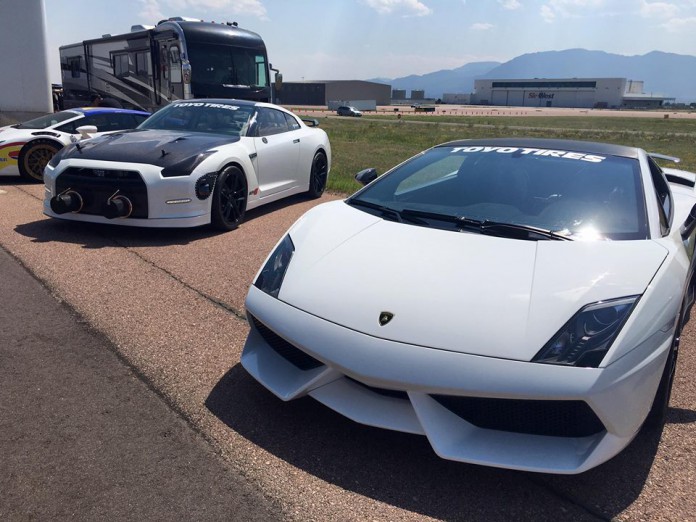 Underground Racing dominated the mountain event where four of their cars led in the AWD roll race category – the Fowler brothers, Richard and Ross went ahead to face each other in the finals with Richard claiming the eventual win.
With the ½ mile record in his pocket, Gidi plans to break the ¼ mile record with the Alpha G in a few weeks time!