In today's photo of the day we are featuring the all-new 2017 Nissan GT-R at Spa Francorchamps!
The photoshoot includes shots from in and around the famous Belgian circuit including shots on the circuit's most famous corner, Eau Rouge.
While the Nissan GT-R has been around for quite some time, the 2017 model promises even more performance and more power in order to keep it as one of the top performing sports cars in its segment. The new 2017 version features a revised chassis as well as a horsepower boost from its 3.8-litre 24-valve V6 engine. Additional improvements include an interior that has been redesigned with more luxury materials and feel.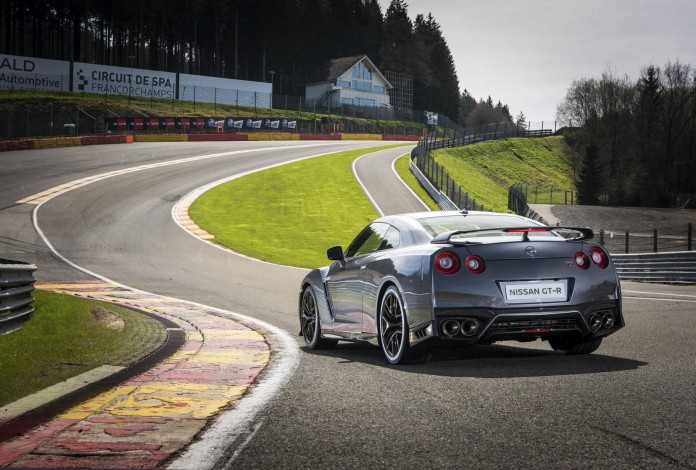 In the UK, the 2017 Nissan GT-R will be available in three grades – Pure, Recaro and Prestige. Pricing starts from £79,995 for Pure with Recaro from £81,995. Prestige is either from £82,495 with Black Touring Leather Seats, or £83,495 with Tan, Ivory or Red Touring Leather Seats. A Track Edition engineered by NISMO, specified at £91,995, will also be offered.