There is no doubt that the Ferrari LaFerrari is objectively the fastest, most performance-oriented road car ever built by Maranello.
And while all LaFerrari units may have already been sold, that doesn't stop enthusiasts from speculating about the future of the model. In this case, what it would be like if Maranello produced a Spyder version of the LaFerrari. While Ferrari has no official plans to create such a car, this render impressively accurate to what we imagine a Spyder version of the car would actually look like.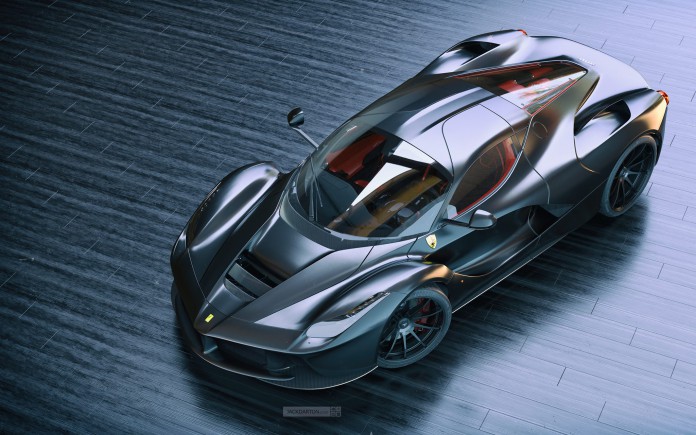 As of right now, the only hypercar to offer an open-top roof in the "holy trinity" of hypercars is the Porsche 918 Spyder.
As a brief reminder, the standard LaFerrari is the most technically advanced road car Ferrari has ever made. It features a hybrid drivetrain coupling a 6.3-litre V12 engine works with an electric motor. The V12 has an output of 789 hp and 700 Nm, while the electric motor generates 161 hp. With a total of 950 hp and over 900 Nm of torque heading to the rear wheels, 0-100 km/h is possible in less than 3 seconds, 0-300 km/h in 15 seconds and the top speed is in excess of 350 km/h.