You might remember rendering office 'Evren Milano' from some of our earlier posts. Just after the unveiling of the Lamborghini Centenario at this year's Geneva Motor Show they came up with a roadster rendering of the limited-production Lamborghini. Now they put their imagination into designing a successor of the super rare Maserati MC12 supercar.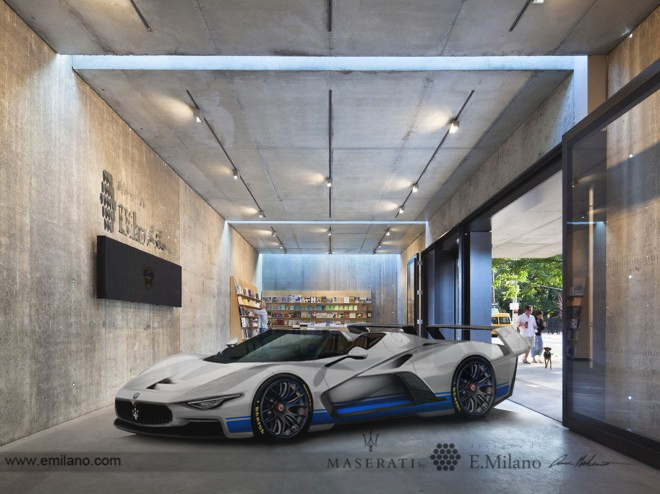 Of the 630 hp 6.0-liter V12 powered Maserati MC12 only 50 were built and that makes them quite a rare sight on the streets. However, a casual two MC12's showed up at the Cars & Coffee Italy event in Brescia just last week. Another MC12 was on display during this year's Top Marques in Monaco. Now rendering office Evren Milano have attempted to design a Maserati MC13 and we must say it looks quite stunning.
Just as the MC12 was a relative to the Ferrari Enzo, we can see a clear resemblance to the Ferrari LaFerrari in this rendering. What do you think about this rendering? Also, should Maserati make efforts to develop a new ultimate supercar worthy of the MC13 badge?