The St. Regis Dubai, The Palm, will officially open its doors to guests in 2018 according to an official statement released today.
The St. Regis Dubai, The Palm will be a Starwood Hotels & Resorts Worldwide, Inc. property and is owned by famed Dubai developer Nakheel. The new hotel will be a part of the new Palm Tower. The Tower is a 52-story mixed-use luxury building that will be the centerpiece of Dubai's famous Palm Jumeirah island.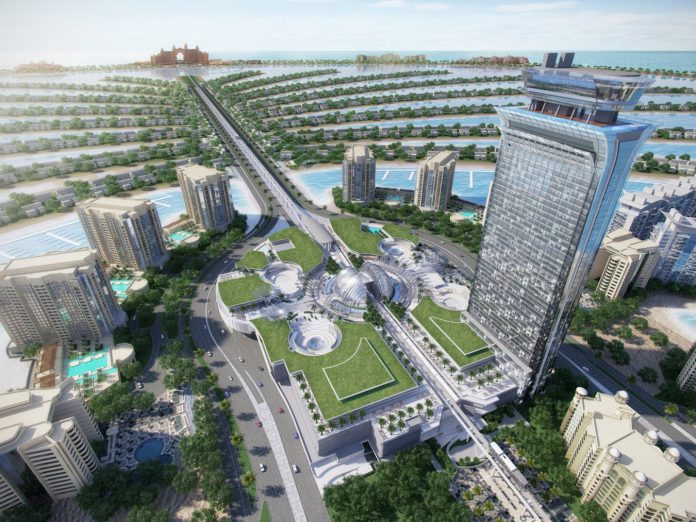 "We look forward to building a long-term relationship with Nakheel as we introduce the St. Regis brand and its exceptional bespoke hospitality to this landmark destination in Dubai," said Michael Wale, President, Starwood Hotels & Resorts, Europe, Africa and Middle East. "This signing underlines the strong demand for high-end hotel accommodation in the UAE and makes Dubai the first city in the world to boast three St. Regis hotels."
The St. Regis Dubai, The Palm will open with 289 guest rooms and suites and will occupy the first 18 floors of The Palm Tower. The hotel will feature two swimming pools, including one of the world's highest infinity pools which will be located on the 50th floor, some 210 meters above ground and bordering all four sides of the building for a 360-degree view of the Palm Jumeirah, Arabian Gulf and Dubai skyline. Set to become one of the most desirable addresses on The Palm, the hotel will also offer distinct dining experiences, including a signature restaurant with sweeping city views on the 51st floor and an all-day restaurant.
Expect the St. Regis Dubai, The Palm to open sometime in 2018.