The Four Seasons has opened a brand new luxury hotel in the heart of Dubai.
The intimately scaled Four Seasons Hotel Dubai International Financial Centre is a brand new eight story, 106 room property with all of the luxury and service you come to expect from the Four Seasons.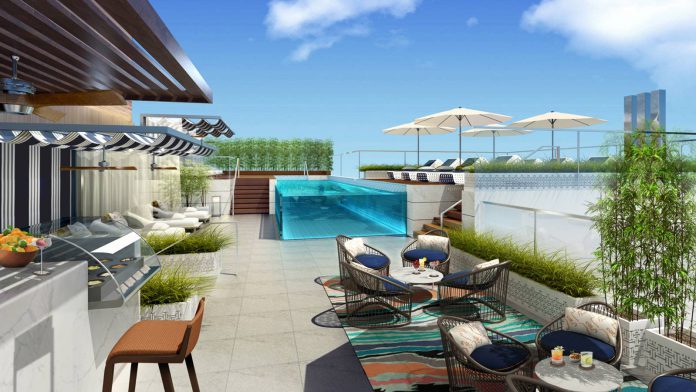 "People who come to Dubai have often travelled the world, experienced the best of everything, and have extremely high expectations – at Four Seasons, our role is that of facilitator, to anticipate and exceed, to personalise and to delight in ways that mean the most to our guests," says Carlo Stragiotto. Most recently posted at the legendary Four Seasons Hotel Milano, the multi-lingual Stragiotto views his team of 200 carefully chosen staff as personal guest assistants whose mission is to make business travel more productive and leisure time more rewarding.
The hotel features two separate entrances – one in the upper lobby and one in the lower lobby for those arriving by car. In the upper lobby, Penrose Lounge welcomes hotel guests as well as local businesspeople and shoppers for cocktails, tea and light fare into the late hours. The upper lobby also allows for direct access to the Dubai International Financial Centre. \
A rooftop bar is also available to guests who are looking to relax after a long day. The Luna Sky Bar offers a wrap-around rooftop terrace with sweeping views of the Burj Khalifa, city skyline and Arabian Gulf.
Check out the full gallery of the Four Seasons Hotel Dubai International Financial Centre below and let us know what your favorite feature is in the comments below!
Four Seasons Hotel Dubai International Financial Centre