Spy shots of the 2018 BMW M5 have been captured as the car undergoes development work at the Nurburgring.
The next-gen M5 will likely be an evolutionary step rather than a revolutionary one according to sources close to the project. The reason for this is due to the design choices being made for the next-gen 5-series, off which the M5 will be based. The current generation 5-series has been very popular for BMW and as such designers aren't looking to change something that isn't broken, so to speak.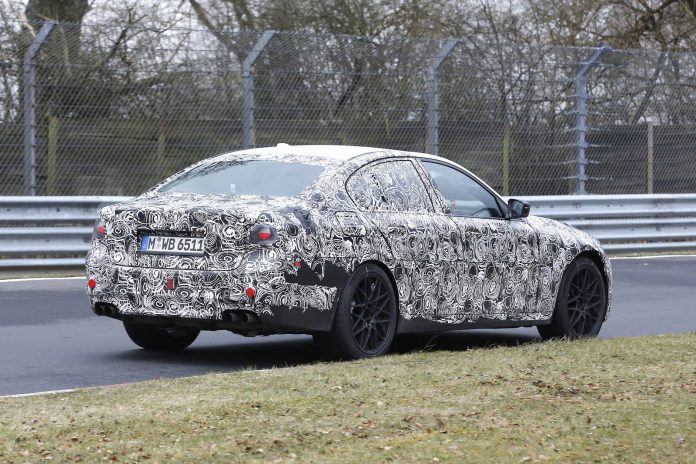 For the first time ever, the next-gen M5 will be receiving an optional xDrive all-wheel drive system in addition to its traditional rear-wheel drive setup.
Power will likely continue to be provided by a 4.4-liter twin-turbo V8 engine albeit with an increased power output. While BMW has been tight lipped regarding any performance targets for the new M5 it is expected that the car will produce somewhere in the neighborhood of 620 horsepower. Performance gains will also be helped by the use of the new 35up platform that is currently being used on the 7-series. This new platform is significantly lighter than the outgoing platform and will increase performance by decreasing weight.
Also rumored is the return of the M5 Touring that was once loved so much by enthusiasts the world over.
We will update you as we hear more regarding development of the new M5. In the meantime check out the full gallery below and let us know what you think in the comments below!