A white Maserati MC12 has been snapped at Carugati Automobiles in Geneva, Switzerland. As you may already know, the MC12 is a limited-edition sports closely related to the Ferrari Enzo. While Ferrari produced 400 units of the Enzo, the MC12 was limited to just 50 models.
Each of the road-going model is powered by a 6.5-liter V12 engine sourced from the Enzo with a total output of 620 hp and 652 Nm of torque. It can reach 0 to 100 km/h in 3.8 seconds, 0 to 200 km/h in 9.9 seconds and has a top-speed of 330 km/h. Power is transferred to the rear wheels of the car via a 6-speed semi-automoatic gearbox.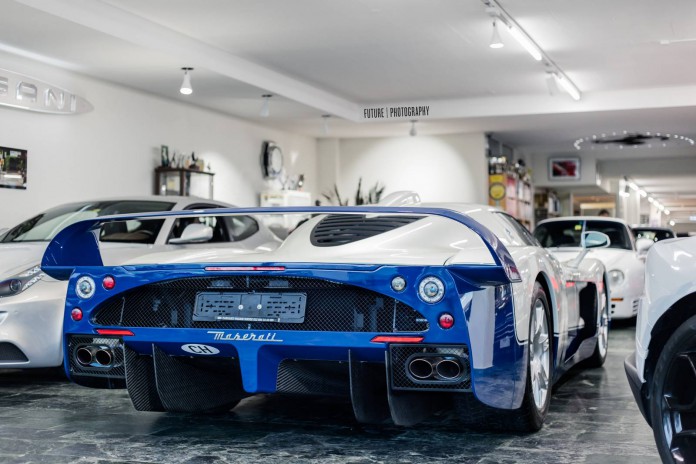 Moving on, Carugati Automobiles is an exotic car dealership that was set up more than 30 years ago. It's a family-ran business and is the sole dealer for Pagani vehicles in Switzerland.