As most of you know, luxury car manufacturer Rolls-Royce is entering the same segment as many other competitors have done over the past few years. With the recent introductions of both the Bentley Bentayga and Maserati Levante, Rolls-Royce isn't planning on staying behind.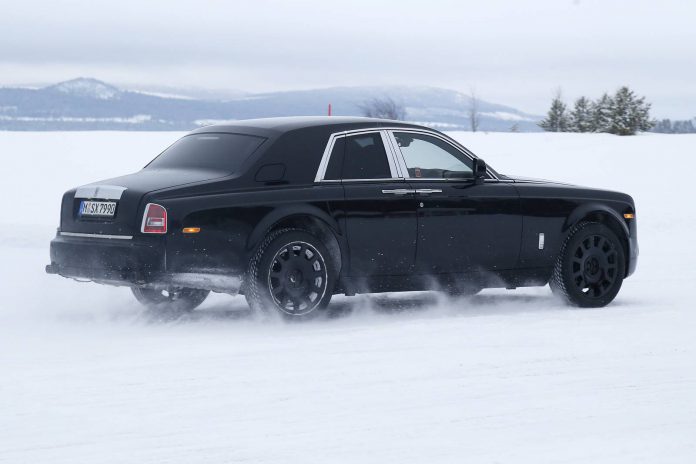 At the time Rolls-Royce announced it would start building a luxury SUV the project received the codename "Cullinan", a name which it shares with a famous South African diamond discovered over a century ago. Until date it is still believed to be the largest diamond that was ever discovered and is therefore now part of the Crown Jewels.
A name worthy of being badged on a Rolls-Royce, check! So how are things on the development end of the British luxury SUV? Rolls-Royce officials were actually reluctant to use the word SUV when recently talking about the Cullinan project and judging from these recent spy shots, we can see why. Rolls-Royce favor "high-bodied Rolls-Royce" and the pictures show why, the car looks more like it received a modest height bump than an actual SUV.
Rolls-Royce Culliman SUV test mule
Standard procedure is of course, as shown on the pictures, mandatory cold and extreme weather condition testing in the North of Scandinavia, where most car manufacturers occupy huge testing facilities. The car in the photos is actually based off a shortened version of the Phantom II series that functions as a base for an AWD suspension system that Rolls-Royce is currently developing. Rolls-Royce already pointed out to media that the test mule in the photos features no design aspects of the eventual all-terrain "SUV".