For our photo of the day we ended up with one brutal looking Aston Martin Vulcan making its way around the Yas Marina F1 circuit in Abu Dhabi. The Vulcan that absolutely stuns in white gives us another taste of what we can expect once the Vulcan finally goes into official production.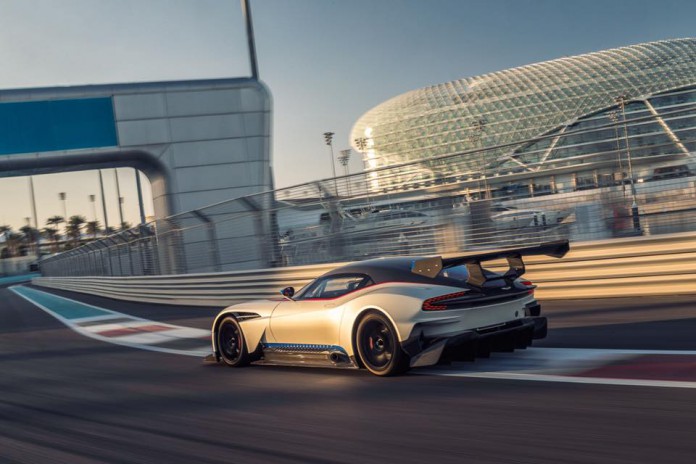 With only 24 cars scheduled to be produced, the Aston Martin Vulcan will become the ultimate track toy for the lucky few that are able to live up to the $2.3 million price tag. The 7-liter V12 tucked away under the bonnet produces a massive 800 bhp (600 kW), while the gigantic spoiler gives away that the car won't be road legal.
With a curb weight of only 1350 kilograms, carbon ceramic brakes, a magnesium torque tube with carbon fiber propeller shaft, limited-slip differential and Xtrac 6-speed sequential gearbox, this Aston is an absolute monster that will tear up any track like nobody's business.
Now take a moment to appreciate the breathtaking images by photographer Richard Pardon, lined up in the gallery below.