It didn't take long for someone to pick up on the last week revealed Lamborghini Centenario and render it as a roadster. The 770 hp limited Italian hypercar was officially revealed at the 2016 Geneva Motor Show, announcing production of 20 coupé and 20 roadster versions that of course, are all spoken for.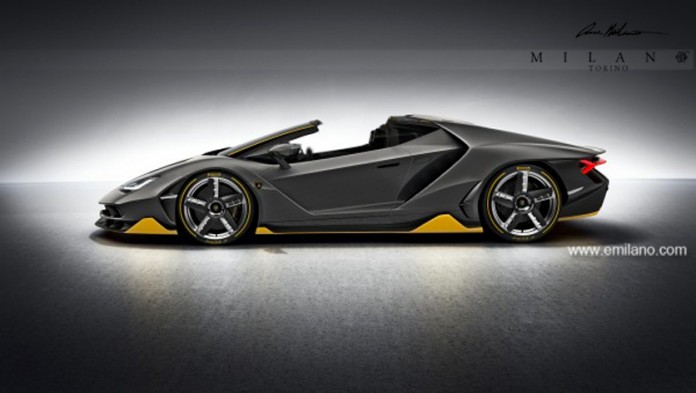 Having seen extensive coverage on the coupé version of the Lamborghini Centenario that left people in awe at this year's Geneva Motor Show, it's Evren Milano that have managed to render a premature Lamborghini Centenario Roadster.
Although Lamborghini haven't officially released visuals of the roadster version of the Italian hypercar that was created in honor of Mr. Lamborghini's 100th anniversary yet, this rendering gives us a pretty good idea of what we can expect.