Apart from the AF10 hypercar, England-based automotive company, Arash, will launch the AF8 Cassini at the Geneva Motor Show 2016. Priced from £168,000, the AF8 gets a GM-sourced 7.0-liter V8 engine delivering a total of 550 hp at 6,500 rpm and 640 Nm of torque at 5,000 rpm.
The vehicle can sprint from 0 to 60 mph in under 3.5 seconds with a top speed of over 196 mph. Helping achieve such brisk acceleration are massive Michelin Pilot Cup 2 tyres. Up front, they measure 235/35R19 and at the back, 345/30R20. Meanwhile, for braking, you have have ventilated floating steel discs measuring 380 mm at the front (with 6-piston calipers) and 362 mm at the rear (with 4-piston calipers).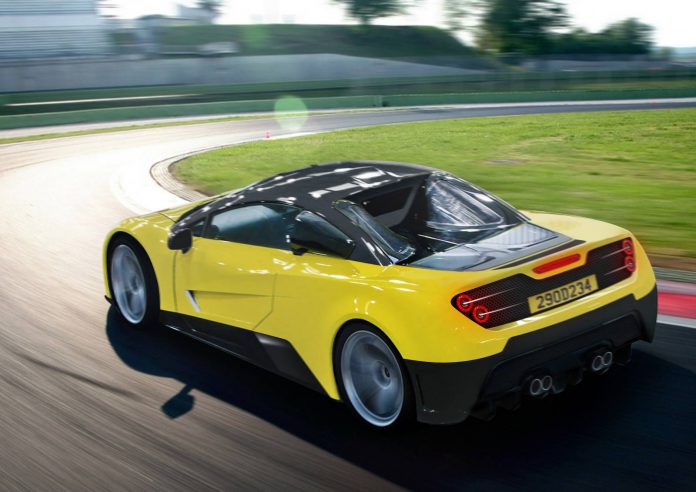 A six-speed manual gearbox transfers the power to the rear wheels of the car. The AF8 weighs just 1,200 kg, thanks to its carbon-fiber body panels, a high tensile tubular steel chassis which also combines carbon-fiber and aluminium honeycomb. Apart from that, customers will get carbon interior, titanium exhaust system with by-pass valves, lightweight double skinned aluminium fuel tanks, touch screen multimedia system, Bi-Xenon front lights and LED taillights.