Jaguar has officially pulled the covers off the fastest Jaguar F-Type ever made – the 2017 F-Type SVR.
This new F-Type takes everything that is good about the normal F-Type and turns it up to 11. The SVR features a 575 horsepower V8, AWD and will reach a top speed of 200 mph.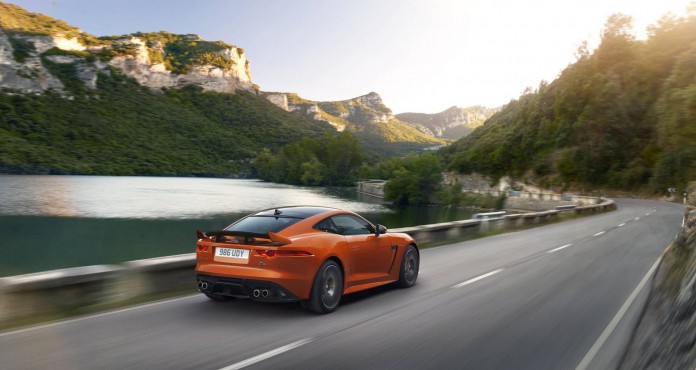 Compared to the F-Type R, the SVR weighs 110 pounds lighter thanks to optional carbon fiber accessories including the roof panel and something Jaguar calls the Carbon Ceramic Matrix (CCM).
The SVR also features a brand new, unique exhaust system. The Inconel titanium system reportedly saves 35 pounds over the system on standard F-Type's. According to Jaguar, this new exhaust setup will provide an even more harder-edged sound than a standard F-Type.
2017 Jaguar F-Type SVR Convertible
Also included with the SVR is a plethora of tweaks to the ECU features such as Adaptive Dynamics, Torque Vectoring and Dynamic Stability Control. Other tweaks include adjustments to the transmission and AWD system.
The F-Type SVR will be officially unveiled at the upcoming Geneva Motor Show.
2017 Jaguar F-Type SVR Coupe