For our Superyacht Sunday feature today we look at the new creation from American-based Cigarette Racing Team, the 41' SD GT3.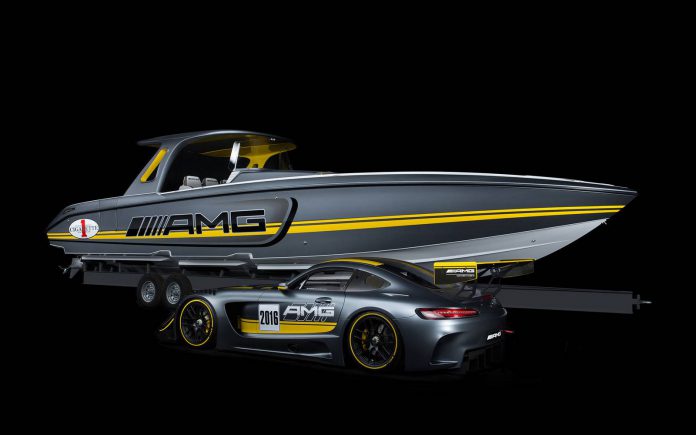 Once again, Cigarette Racing has teamed up with Mercedes-AMG to create a special edition racing boat this time inspired by the Mercedes-AMG GT3 racecar. This is the sixth consecutive year that Mercedes-AMG and Cigarette Racing have teamed up in a special project, the new 41' SD GT3 is currently displayed at the Miami International Boat Show where it made its debut.
Cigarette Racing 41' SD GT3
Just to refresh your mind, some of the past projects between Cigarette Racing and Mercedes-AMG include the Marauder GT S inspired by the Mercedes-AMG GT S and the 46 foot powerboat inspired by the SLS AMG.
As with the other projects, the 41' SD GT3 reflects its inspiration by borrowing visual elements such as the grey and yellow color scheme found on the Mercedes-AMG GT3. More importantly, the 41' SD GT3 focuses more on the motorsport aspect to fully integrate with the AMG GT3 concept. That said, power comes from two Mercury Racing 1100 engines.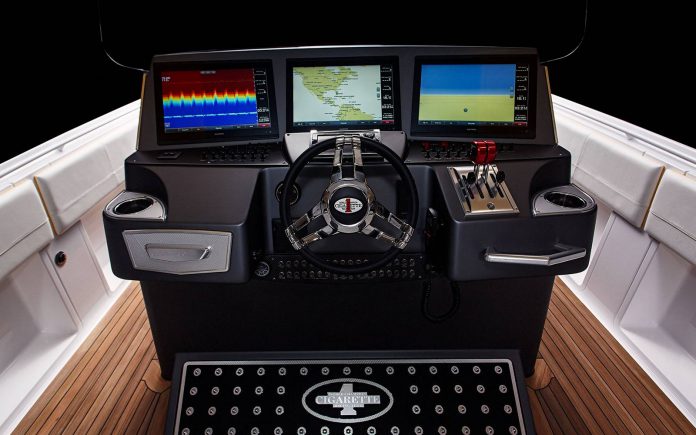 Other features include the world famous Cigarette Racing paint as well as the Cigarette patented panoramic hardtop with a 180 degrees view. A Garmin audio system is included as well as Garmin infotainment system via a 12" or 15" touchscreen.
You can view the new Cigarette Racing 41' SD GT3 live by visiting the Miami International Boat Show at the Miami Marine Stadium Park & Basin, Virginia Key. The show closes tomorrow.