Turin-based design center, CAMAL, has rendered a hybrid hypercar called the Ramusa. 'Ramusa' means "Lizard" in the Piedmontese dialect, a Romance language spoken by over one million people in north-west Italy where the design center is based. The word actually pays tribute to the automotive design firm Stile Bertone, where CAMAL's founder Alessandro Camorali used to work. Camorali also had stints with Ferrari and Fiat before finally coming up with CAMAL in 2008.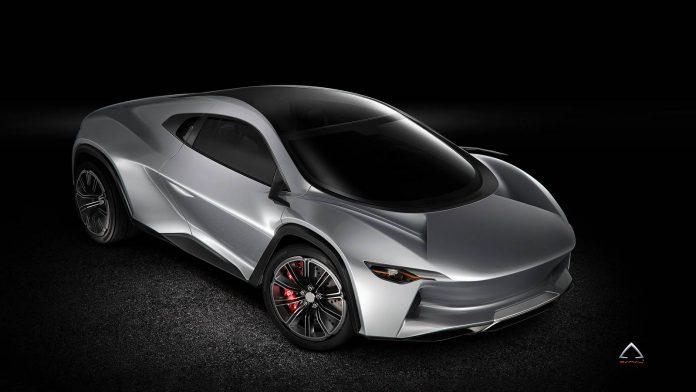 With a length of 4,320mm, breadth of 2,020mm, height less than 1,500mm and ground clearance of 250mm, the Ramusa has been billed as a 'hypersuv' that will have the ability to take over "any terrain". It is two-seater, mid-engined and gets all-wheel drive configuration. The rear wheels will be driven through a 6-speed gearbox connected to a 3.5-liter, quad-turbo V12 unit sourced from the Bugatti EB110, while the front wheels will be powered by an electric motor. The total power output will be over 800 hp, providing lightning quick acceleration to the car.
The Ramusa borrows its carbon chassis and several other components from the EB110. This means that while CAMAL wants the concept car to go into the production phase, it could be a rather difficult task considering the EB110 came up in 1991 and sourcing its parts will be incredibly hard.