Currently for sale in Colorado ski town Telluride, is an enormous luxury estate with incredible views of the Rocky Mountains. The official name of the mountain mansion is Sunset Ridge, situated on a cliff overlooking the surrounding area.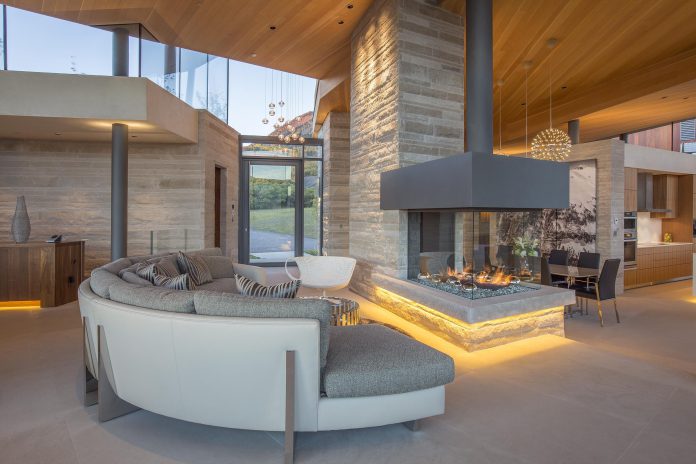 The Telluride residence was originally designed by Aspen-based architect Bill Poss. The exterior comprises many rectangle shapes and sharp edges and seems to integrate well with the mountain it is built on. The linear architecture gives the mansion, which was built in 2014, a modern though discreet appearance.
Telluride Mountain Estate
The massive Colorado estate is built on a ranch-size lot, comprising more than 35 acres of land. The residence itself has a living space of 11.825 square feet or almost 1100 square metres. The luxury estate has seven bedrooms, eight full baths and two half-baths. Additionally the estate has a home theatre, hot tub, sauna, steam shower and wet bar.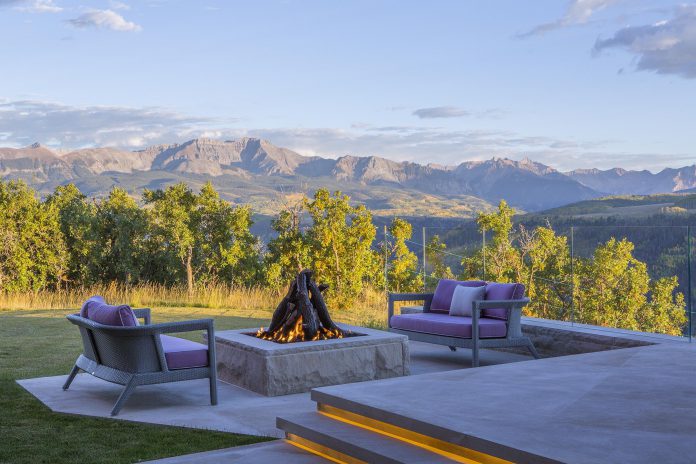 In the photos we can see a modern light tinted interior featuring the square shapes that we also find back in the home's exterior. The mostly floor-to-ceiling windows create an all-around sense of space and augment the effect of the amazing view that's in the background. One of the most expensive homes that's currently on the market in Telluride is listed at a jaw-dropping price of $32.5 million.