On Saturday, the Essen Motor Show 2015 opened its doors to the public. Set to run through until December 6, Essen has attracted some of Europe's most amazing tuned cars alongside a selection of completely bespoke creations.
As these pictures from Dub05 show, one of the highlights of Essen 2015 is a one-off wooden supercar dubbed the Splinter. Powered by a mid-engined aluminium7.0-litre V8 pumping out 600 hp, the Splinter provides a unique take on modern-day performance cars. It really is unlike anything we've ever laid eyes on.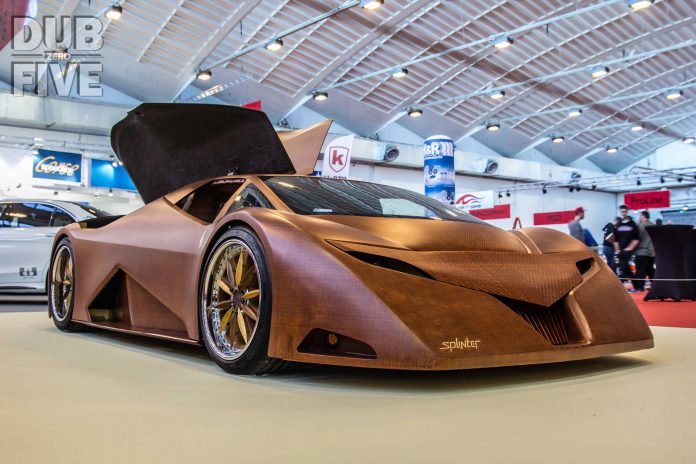 Beyond the Splinter, certainly one of the stars of Essen is a Ferrari 458 Italia extensively changed by Prior Design. The car has been installed with Prior Design's complete widebody kit and therefore includes flared wheel arches. There is also a new front-end inspired by the LaFerrari, custom side skirts, front canards and a set of polished blue wheels. Making the car all the more ridiculous is the matte blue wrap.
Other cars at Essen 2015 include a number of Liberty Walk Nissan GT-Rs, modified Porsche 911s and custom Corvettes. Alongside all the tuned cars, there are a number of stock performance cars being displayed like a 2016 Porsche 911 GT3 RS, Lamborghini Aventador SV, BMW M1 as well as Porsche 911 and Mercedes-Benz SLS GT3 cars.