The covers have just been taken off the special 1965 Mustang Fastback dubbed 'Espionage' and coming from well-known builders, Ringbrothers.
The Espionage is based around a standard 1965 Mustang Fastback but has been completely overhauled to include new mechanicals as well as a bespoke body. Importantly, the new exterior hasn't just been widened by two inches on each side but is also made from lightweight carbon fibre and has been finished in a classic colour dubbed 'Spy Green'.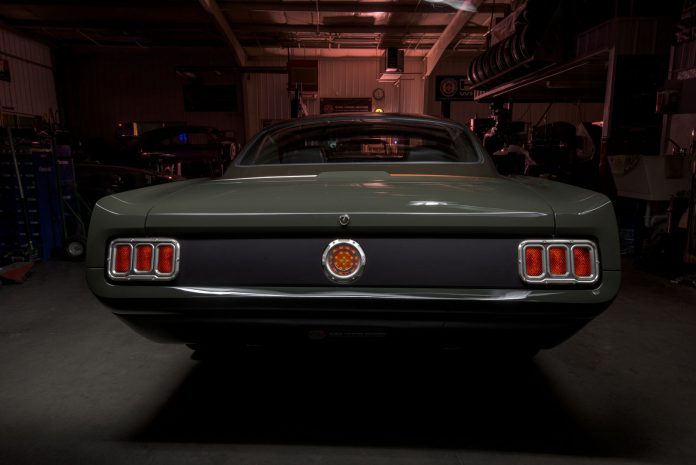 Beneath the skin, Ringbrothers opted for a 427 cubic inch V8 engine from Wegner Motorsports. When equipped with a powerful Whipple supercharger, the engine delivers an immense 959 hp and 858 lb-ft of torque. Mated to the engine is a six-speed Tremec T56 transmission driving the rear wheels. A new exhaust is also present as are newly-designed headers with 2-inch primaries.
Due to the immense performance the car is capable of, Ringbrothers also set about ensuring the Espionage Mustang has some powerful brakes. As such, it includes 14-inch discs with large calipers at each corner. The car is then rolling on a set of forged HRE wheels with Nitto Invo tyres.
Speaking about the car, Jim Ring said "Espionage' has been a huge undertaking for our little shop. Over the past few years it has been an incredible challenge but one that's also been incredibly rewarding. When Mike and I build a car, we always try and come up with something that nobody's ever seen before and I think that the work we've done on "Espionage" really qualifies that statement."