At the RM Sotheby's New York auction on December 10 dubbed 'Driven by Disruption', the Ferrari Enzo recently owned by Floyd Mayweather will be sold.
Mayweather purchased this Enzo at the start of the year and kept it in his multi-million dollar collection for about six months. Including his brief ownership stint, the car has only had two owners and was the 295th example produced. Under the ownership of Mayweather, it was driven for 200 miles and currently sits on a mere 560 miles, making it one of the lowest-mileage Enzos in existence.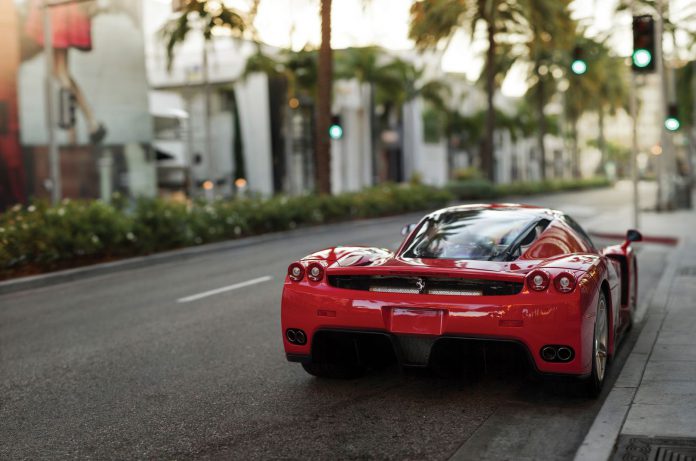 The car was originally built to U.S.-specifications but initially sold to a customer in Dubai where it remained for quite some time before being imported into the United States. While it only has 560 miles on the clock, it did recently receive its 5000 mile service at Ferrari of Beverly Hills which saw all the fluids being changed alongside the oil and air filters. It is painted in Rosso Corsa and is presented in as-new condition.
Powering the car is a screaming 6.0-litre naturally-aspirated V12 engine delivering 660 hp and mated to a six-speed sequential F1 transmission. It also includes a limited-slip differential as well as front and rear pushrod wishbone suspension.
In August, the 400th Ferrari Enzo produced sold for a record $6.05 million.