Japanese manufacturer Yamaha has just introduced its radical new Sports Ride concept at the Tokyo Motor Show 2015. While Yamaha specialises in high-performance motorbikes, its Sports Ride concept previews a potential sports car from the company.
The Yamaha Sports Ride concept measures 3.9 metres in length, is 1.7 metres wide and just 1.1 metres high. Thanks to its implementation of a carbon fibre structure produced through the advanced iStream process pioneered by Gordon Murray, the designer of the McLaren P1, the Sports Ride concept weighs a mere 750 kg and can set two.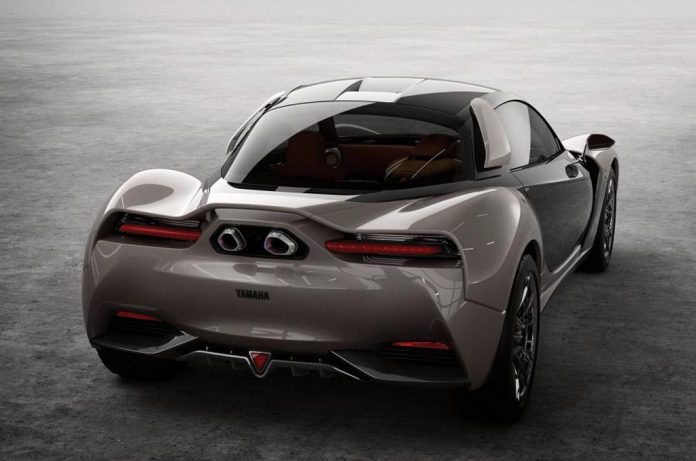 Further details about the car remain scarce including just what engine it uses and just how powerful that engine is. Nevertheless, it is quite an exciting prospect and front a styling standpoint, is unquestionably Japanese and looks much more exotic than compact sports cars it could potentially compete against.
At the front it includes slimline LED headlights as well as prominent air intakes and two splitters at each side of the front bumper. It also includes eye-catching rear haunches which flow up to a small spoiler located just above two centrally-existing exhausts. Elsewhere, the Yamaha Sports Ride concept has horizontal LED taillights and a subtle rear diffuser.