On the back of incessant rumours, the very first spy shots of the Porsche 911 R have emerged online. These pictures show a vehicle that is just like the rumours suggested; based around the 911 GT3 but without any of its fancy aerodynamic components.
The resemblance between this prototype and the 911 GT3 is immediately obvious. At the front, it looks identical to the GT3 with the same enlarged grille, air intakes and splitter. Additionally, the test mule is rolling on the same set of centre locking wheels which come standard on the GT3 but importantly, it is reported the 911 R has slightly slimmer tyres to reduce grip and increase playfulness. The biggest visual difference between the 911 R and the GT3 will be the removal of the GT3's large rear wing.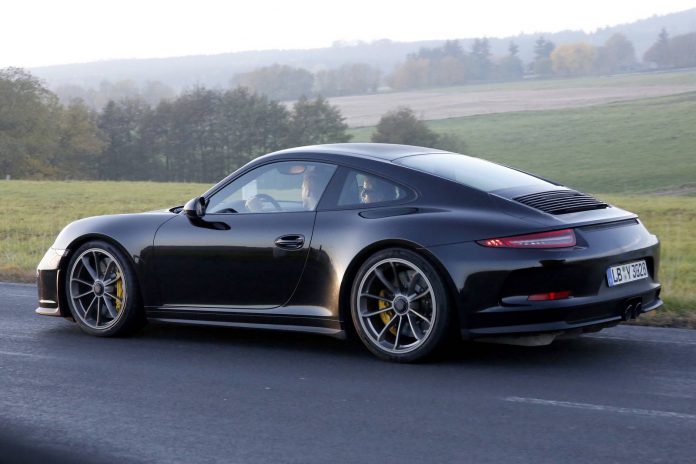 It is suggested that the 911 R will be powered by either GT3's 3.8-litre flat-six engine or the larger 4.0-litre powertrain found in the new GT3 RS. Whatever the case may be, it is set to make customers very happy by being available exclusively with a seven-speed manual transmission.
Production of the car will reportedly be limited to between 600 and 800 copies and it is believed to have already been sold out.