A spectacular $10.5 million mansion is currently up for sale in the New York suburb of Bridgehampton. The property is located on Mecox Bay and comes complete with its very own private dock as well as 155 feet of water frontage.
The house is found on a quaint cul-de-sac and offers approximately 4500 square feet of living space. The interior supports five bedrooms as well as six bathrooms and an additional partial bathroom. There are also two large fire places as well as a selection of granite and stone countertops and hardwood flooring.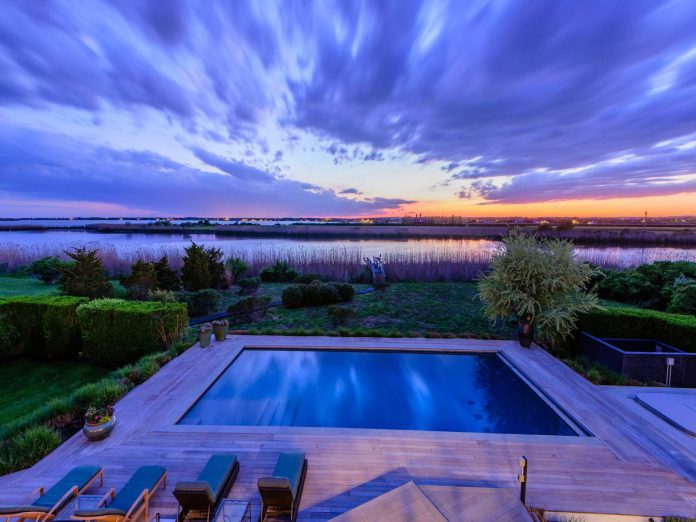 As the house is situated right on Mecox Bay, it makes the most of the scenic views with large windows overlooking the water. Viewed from the rear, the house has a very angular shape with a large pointed roof the most noticeable element. Also found at the rear is a large swimming pool, a wooden deck and a number of outdoor living areas.
Other selling points of the property is its comprehensive security system, spa and chef's kitcken,